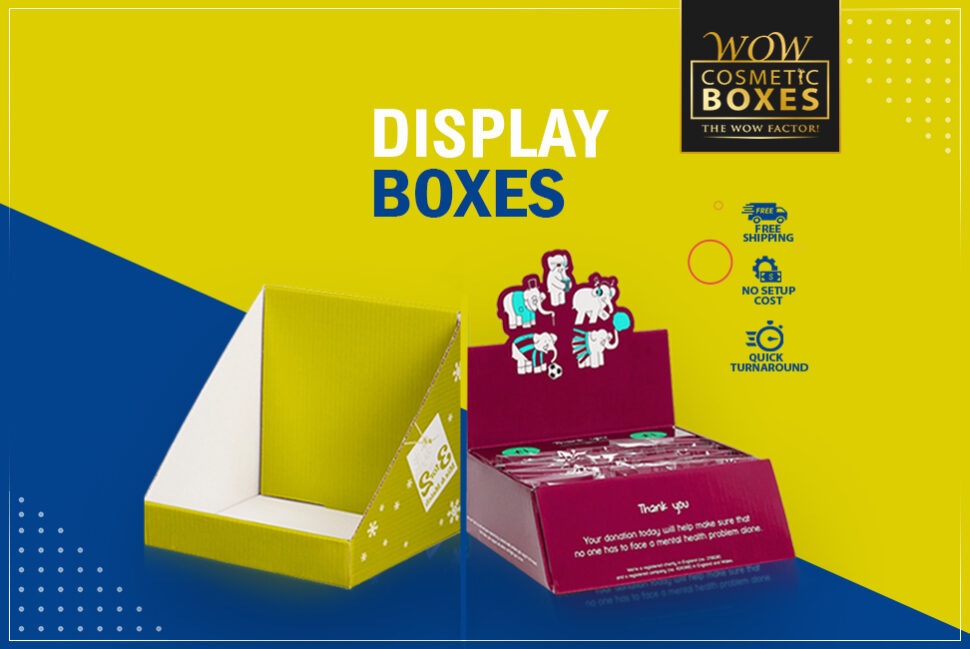 The demand for custom packaging is increasing with time. More and more people want a customized solution while buying their favorite products. If you have a retail business, you must know how to get the most out of your product and its sales. This is where custom Display Boxes come to your help. You can say that custom display packaging is what you use to present your products in the stores. To compete in the saturated market, it is essential to come up with a solution that is unique and innovative. Most retail businesses face some challenges while designing the best packaging solution for their products. All you need to do is focus on the design basics and use your creativity to get the best results.
Design Custom Display Boxes According To the Product
The first thing which you need to do is to choose the packaging solution which meets your product needs. If the package doesn't showcase your offering perfectly, it will be impossible for you to leave a strong first impression on the customers. No one wants to get a product that is shown in the package. Set the right tone with your retail packaging solution. So take a look at all the options available for you. Before you start designing your solution, it is essential to get a better understanding of your product and the targeted audience. When you make the right choice, you can deliver an enhanced experience to your loyal customers.
Choose the Durable Material for a Protected Solution
The next crucial thing is choosing the right material for your custom displays. Many brands compromise on the material when it comes to retail boxes because it will only reside on the shelves. But a strong material can increase the shelf life of your product and make customers feel that you are a brand that promises quality. Cardboard is an ideal material for custom boxes. It is less expensive than other available options and offers great protection. So if you are a new and small business, cardboard is a suitable choice. You can also go for corrugated, paperboard, rigid paper, and Kraft. You have to consider both durability and sustainability which choosing the perfect packaging material.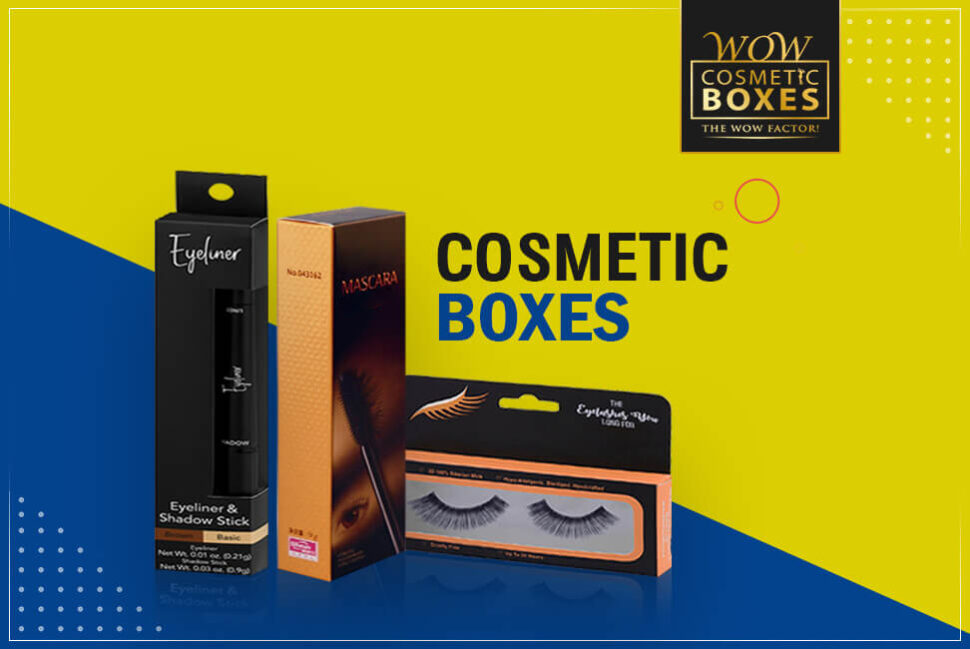 Make Use of Stylish and Unique Custom Cosmetic Boxes
A helpful tip to make your retail packaging more appealing is to use the right kind of custom boxes. There are several options available for the custom display containers. Keep your product needs in mind while choosing a perfect packing solution for it. Customers can notice that you are not using the right box for your product even if it is displayed on the shelves. From the folding cartons to the rigid containers, there are endless options available for you. Custom Cosmetic Boxes are your ultimate solution if you are working in the beauty industry. Keep in mind that a simple or plain box doesn't look so visually appealing. So try to consider different customization options to enhance the appeal and to grab the attention.
Pick the Size and Shape According To the Product Dimension
Choose the right size and shape for your product boxes to make them convenient for both retailers and customers. In previous posts, we have emphasized that excessively large or inadequately sized boxes will only frustrate the customer. Stuffing a bulky product in a small box will only deform the containers, whereas packing a small item in a large box is a waste of material and money. It will only leave a negative impression on the customers. So try to avoid both. All you need to do is get in touch with a custom boxes supplier to have a solution that meets your product needs. With your efforts and creativity, you can design a packaging solution that is worth it.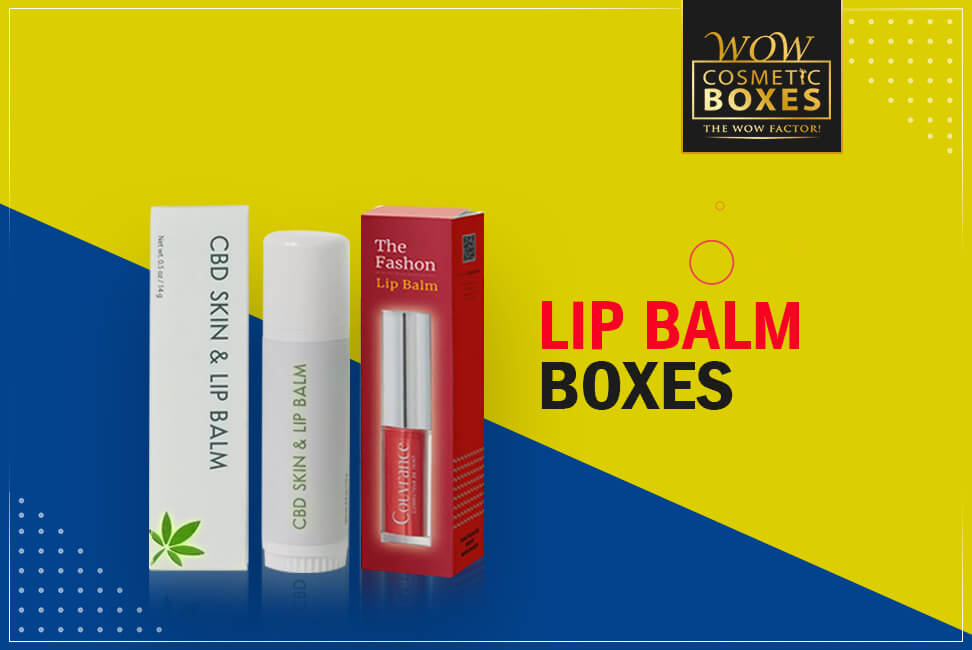 Encourage Engagement with Your Custom Lip Balm Boxes
One of the best things about a personalized experience is that it encourages customers to engage with your brand more and more. Engaging your customers is the best way to make them return to you in the future. Think about adding discount coupons, referral codes, and vouchers to your custom Lip Balm Boxes. All this can help you make customers consider your brand in the future. As a retail brand, make sure that you are offering your customers the best possible experience. In short, think of the ways which can motivate customers about your offerings. All you need to do is add a simple call-to-action to your boxes. It will encourage customers to take necessary actions.
Make a Personal Connection with Your Customers
Think about approaching your customers on a personal level through custom packaging. It will help to provide a better purchase experience to your loyal customers. Make customers feel that they are investing their money in the right place. According to a recent study, more than 90% of the customers tend to purchase from brands that are connected with them. That's where customization and personalization come into play. You need to learn how to get the most out of your product by developing a stronger relationship with your customer base. When you meet the customer's expectations, they will market your brand on their social media handles. When designed with care, a small custom box can be your strongest marketing channel with guaranteed results.