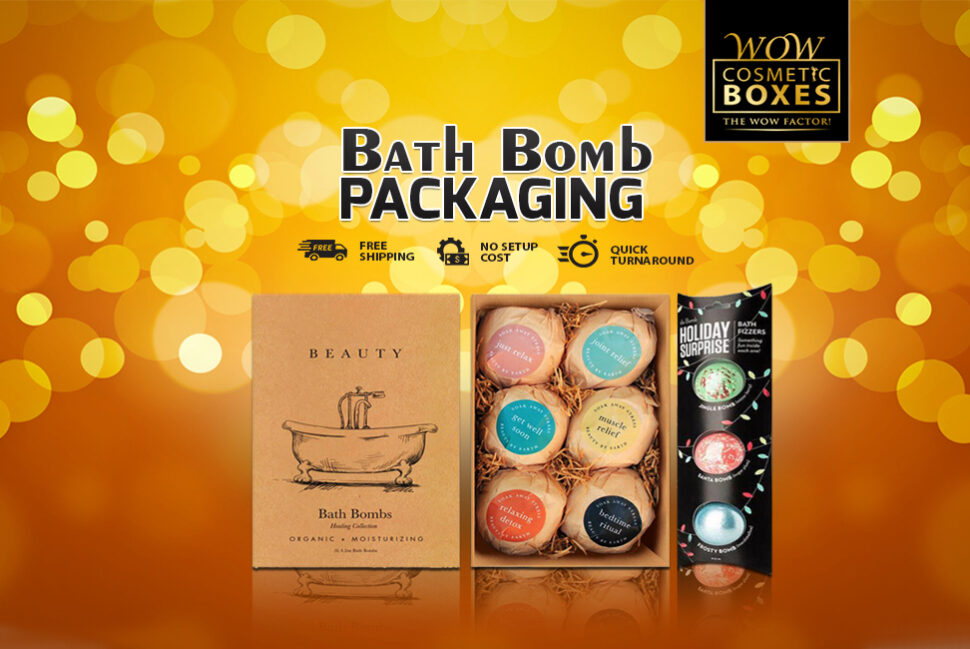 Business reputation and identity are crucial when you want to reserve your seat in the market. And for doing so, you need to step up your strategy for getting noticed. The customer is the king. If you want your products to be in the spotlight, you need to make your customers happy. For a calming and relaxing experience, people use bath bombs to make their bath time soothing. People use bath bombs alternative for soaps and body wash.
Bath Bomb Packaging – The Ultimate Designing Solution
When it comes to bath bombs, there are hundreds if not thousands of them. The colors, designs, shapes, sizes, and fragrances differentiate them from one another. If we kept all these together, they would appear the same, but what alters them from others? One word: Bath Bomb Packaging. It is the representation that plays an essential role in brand differentiation. The way you display your bath bombs describes how much effort you are willing to put.
The artistic designs, vibrant colors, and enchanting fragrance makes customers go crazy for your bath bombs. The appealing aesthetics make everything better. The more attractive your boxes are, the more customers will pay attention to them. Resulting in higher sales and enhanced brand recognition.
The quality of the boxes that you choose must be good. The best options for their material are Kraft, corrugated, or cardboard. All these three have different levels of sturdiness but they all are strong enough to hold your products well. And the plus point of using these recyclable materials is that they are print-friendly. You can print colors and designs of your choice.
Many companies think that display has got nothing to do with brand identity. That's where they are wrong. And this is the mistake people make while trying to sell their goods. Just by adding a little effort to the representation, anyone can rock their brand identity!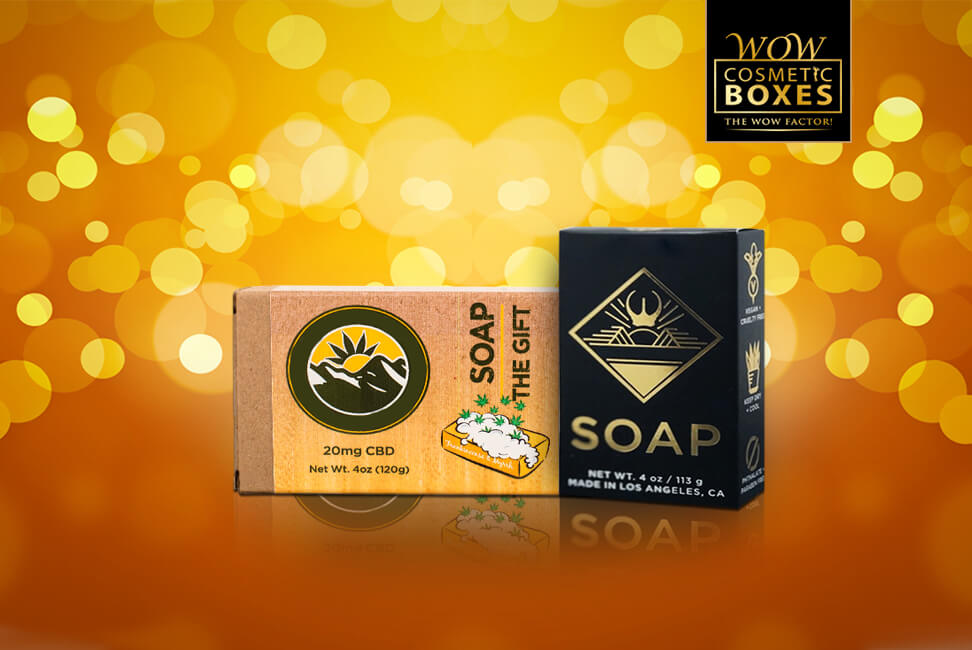 Effective Soap Packaging for Unique Brand Identity
The most essential thing that we all use in daily routines is soap. They have evolved to be the most important thing in the cosmetic and medical industries. There are thousands of companies competing for getting the limelight in the market. And they have the best quality soaps for achieving this. But how will they get their presence known? That's where Soap Packaging plays a key role. It is the tiny details that make a huge impact!
This step helps in a proper display of your products. What's the point of spending tons of money if you are not going to invest in their appearance?
How will you show your targeted audience that how elegant your soaps look? You can't leave these delicate products open. That's where you need classy soap boxes that represent your soaps accordingly.
All such things will help you build a strong brand identity and unique recognition. Presenting your products in a captivating way shows your commitment to the brand. The more elegant they look, the more audience they attract. That's what we are going for; branding and long-term impressions.
No one would be interested in spoiled goods or a product with poor packing. The worn-out boxes give customers a sense that you don't want to put that little extra effort into selling them. And when ordering online, no one would want to wait for a wet box that is broken or spoiled. Do yourself a favor and ask for custom boxes for your products. The customization option gives you the freedom to do whatever you want with them. They look stylish and do the job well!
This will save you from the embarrassment of spoiled packages and won't cost you a fortune. If you have a tight budget, you can still do limited customizations to them. This little extra thing will make your goods pop and target your potential audience successfully!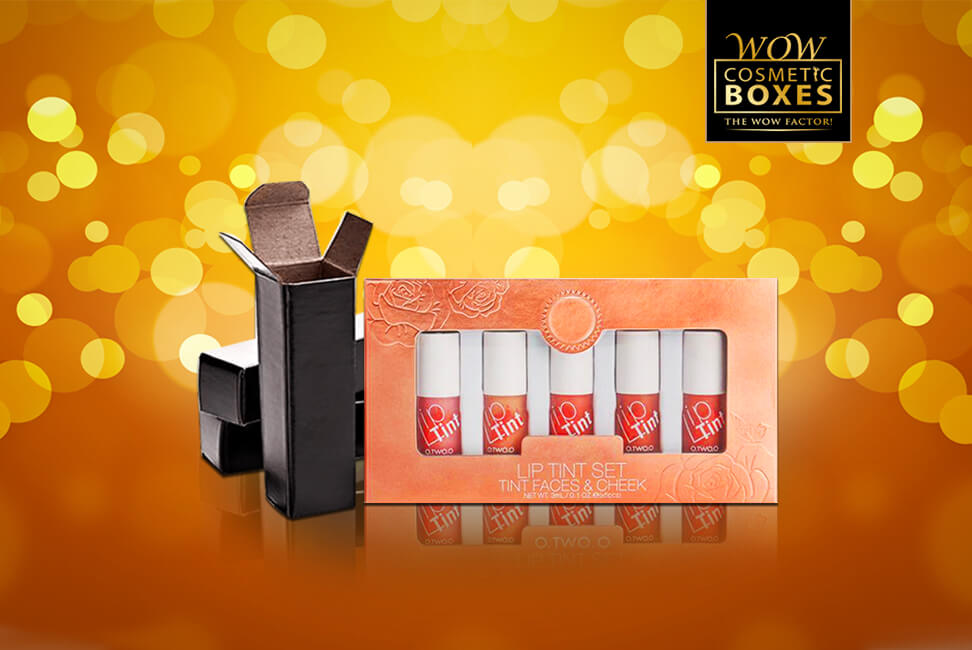 Make your cosmetics worthwhile with classy Lip Balm Packaging
Intense skincare is necessary with changing climate. As the world is changing fast with global warming and other issues, the most sensitive part i.e. skin should be protected. Women, as well as men these days, are conscious of their appearance. They do everything in their control to look good and protect themselves from the changing weather conditions.
One of the many issues people have is dry lips. For this, cosmetic companies have moved forward with several skincare options.
Oils, tinctures, and lip balms, etc. have made their way through the cosmetic industry. These are essential when it comes to taking care of dry lips. You might have seen them in display boxes on counters when visiting grocery stores or malls. The cosmetic industry has evolved with products most people even don't know the name of. And they don't even know they needed any until they visit the cosmetic department. But what makes all these brands unique? How would they let people differentiate between so many names?
Well, the answer is simple, through boxes with logos on them. Company logo highly matters when you want to get full coverage and attention from your customers. Additionally, you can add the company name and slogan to them. Also, add cautions, expiry dates, ingredients list, and company details. It helps you get noticed immediately and connect to your customers.
All these things make your brand trustworthy and credible. Lip Balm Packaging in such a way will help your way out and above the competition. When people get to know your brand and connect on an emotional level, they'll be your permanent customers. As long as you provide them with the best quality products, they'll buy from you and recommend them to their friends and family.