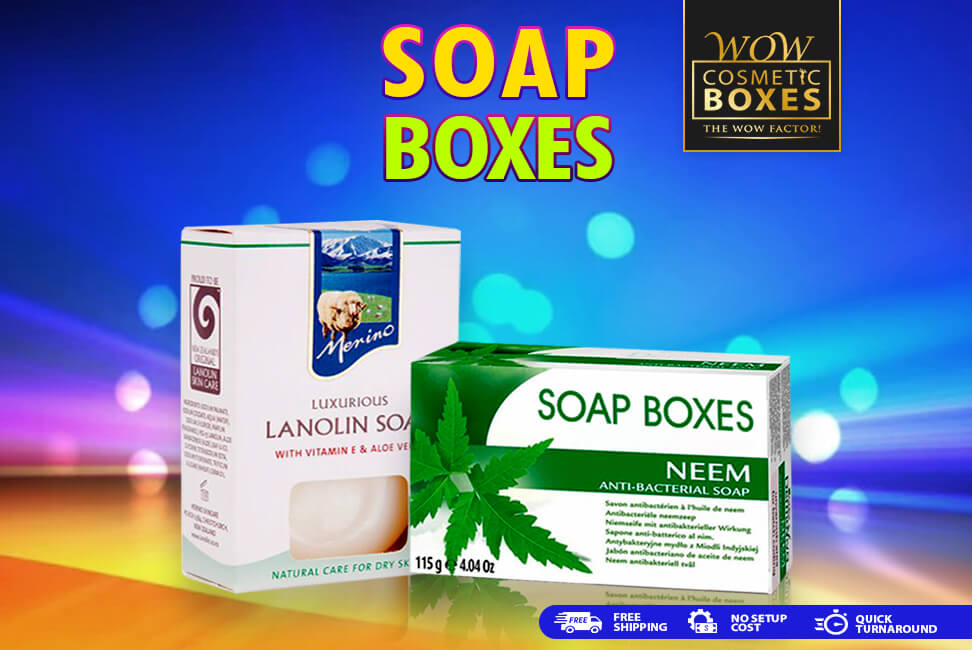 Are you aware of your competitors? Do you know where they stand and what their long-term plan is? Is the experience you provide to the customers better than the experience provided by the competition? Almost every business believes it stands out from the crowd. But, only a few make an effort to prove it. Get ahead of the game with a well-designed packaging solution. It is essential to ensure a solution that creates an exceptional experience for potential customers. You may already know that an average shopper only spends 10 to 15 seconds examining the products on the shelves. A unique and creative packaging design can grab the customer's attention in a few seconds. But what can you do to attract the attention of potential customers with Soap Boxes? Try the following tips and see the difference yourself:
Know Your Competition before Designing Soap Boxes
The main reason businesses fail in this industry is not knowing the competition. Research your competitors, and don't get caught off guard. With the market research, you can understand how your competitors are operating to draw the customers. You must know what they are up to, the design elements they are using, and what their unique selling point is. When you familiarize yourself with other products on the market, you will see what makes your product stand out. Soap Boxes give you a competitive advantage over other similar businesses. Knowing your completion should be your first step in designing product packaging. It will give you an idea of where you should position yourself in the market.
Use Soap Boxes to Build Unique Brand Identity
All the marketer experts agree that the most essential element of any business is branding. To beat the competition with a unique brand identity, you need to work on branding and packaging design. It will keep your name fresh in the customer's mind for longer. With the use of unique colors, fonts, and graphics, you can build an easily recognizable brand. It will increase your chance of getting noticed in the crowd. From the way you package your product to its representation, everything can tell a memorable brand story to the targeted audience. Before you jump into the actual design process of Soap Boxes, you need to be clear on what your business values are and what makes you unique.
Let Cosmetic Boxes Speak For Your Product
You cannot succeed with a design that doesn't represent your product. Cosmetic boxes are more than a way to protect the inside content. Product packaging plays a crucial role in showcasing and presenting your product to the crowd. There are thousands of similar products like yours on the shelves. The only way to influence customers for the purchase is to differentiate your product from the rest. To make the Cosmetic Boxes speak for your product, you will need a strong copy. You can hire a professional copywriter for an attention-grabbing copy for your product. Ensure the packaging design describes the packaged content in the best way possible. The goal is to make the design relevant to your item.
Make a Lasting First Impression with Cosmetic Boxes
Every business wants to make a strong first impression on the customers. With the right design, you can leave the audience with a positive lasting memory of your brand. You can boost your product appeal with custom touches. Several elements count in while designing a solution that leaves a strong impression that lasts forever. The first step is to provide all the little product details with Cosmetic Boxes. Grab the customer's eye with creative artwork. The end goal of every business is to ensure more and more customers buy their product, and that's why the first impression matters the most. The first impression should remain for last, and that's why product protection should be your ultimate goal. Always ensure packaging design adds value to your offering.
Keep the Design of Lip Balm Boxes Simple
A complex or saturated design will only make your brand lost in the crowd. Customers have a hard time focusing on the design with too many elements. If your Lip Balm Boxes are the same, there is no chance you can get ahead of the completion. The minimal packaging design is a trend that will go on longer than any other. Minimalist designs are timeless classics, and they also offer a touch of sophistication. It makes your product look unique in an over-saturated market. Adding fewer elements to the design makes the product package look clean. You can also focus on what you want to highlight with the packaging design. Beating the completion is simple when you have an easy-to-understand design.
Always Test Your Lip Balm Boxes for Better Results
Product packaging is a powerful tool to stand out in the crowd and drive purchase behavior. When businesses design a new package design, they want to know how the targeted audience will react. By testing your Lip Balm Boxes, you can determine what consumers think or feel about your products. Testing includes giving your customers different designs and taking their feedback on each. The ideal way is to get ahead of the competition is to act on the customer's feedback. Apart from the customer's review, you also need to test the package strength against different conditions. You can't foresee how your package will be handled during shipping. Testing will help you know whether the material has sufficient strength to provide complete protection.