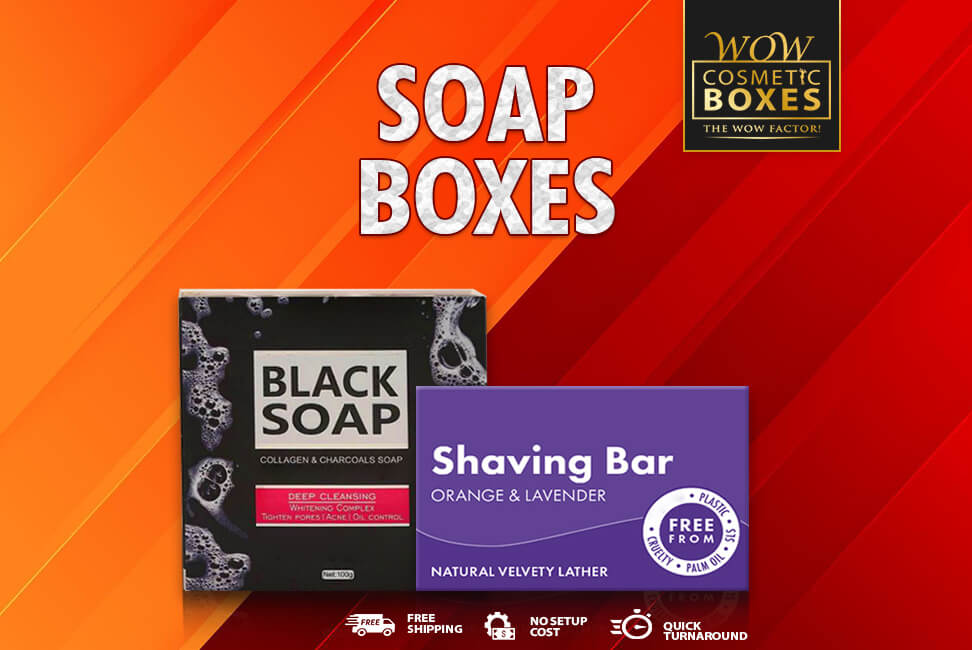 The retail world is highly competitive, and the only way to be successful is to stand out. You need to present your product uniquely to draw customers. Product packaging is an ideal way to move your product from the selves in the customer's cart. So it is essential to know how to design Soap Boxes effectively. You must choose a professional design and leave a strong impression on the customers. It will strengthen your brand image in the market and help to expand the customer base. A customized solution can result in boosted sales and win customers' trust. You need to maintain the right balance between aesthetics and functionality. Look at the nine tips you will need to design the perfect packaging solution.
Understand Your Audience for the Soap Boxes
The number one tip for designing the best packaging solution is to know your ideal customers. Knowing who you are targeting will make it easy to create the design for Soap Boxes. Is your audience need natural and organics? Are your customers looking for more hygiene solutions? When you know your ideal customers, you can communicate with them through the correct design elements. Most businesses make the mistake of designing a generic solution. You must learn one design will not work for all.
Tell Your Brand Story with Your Soap Boxes
Every business has something to share with its customers. It can be their origin story or the years of struggle. No matter your story, Soap Boxes are an ideal tool to share it. Your brand story can be the reason customers start purchasing from you. You can emphasize your story with the help of the images, colors, illustrations, and other design elements. Know what your brand USP (Unique Selling Point) is and tell the customers why you are better than the others.
Use Soap Boxes to Beat Your Competitors
Why design something which is the same as others? The number rule to make your business a success is to beat the competition. Your end goal is to have a design that is best and unique. From the aesthetic design to the detailed information, give your customers everything. So they don't have to look for other options on the shelves. You only have three seconds to impact the shoppers. Make them pick your product with Soap Boxes and convince them to purchase with the detailed information.
Keep the Design of Cosmetic Boxes Clean
Cosmetic Boxes are usually small in size. It means that you have a limited space to deliver your message quickly. Don't try to clutter the design with unnecessary elements. Keep the design of cosmetic containers clean and straightforward. Many designers make the mistake of adding complete information about the product. You only need to pick the main points and make the message clear. A confusing design means low sales. Try to use more visual elements instead of text.
Follow Your Branding To Design Cosmetic Boxes
If you want your customers to recognize and identify your product quickly, it is essential to be consistent. Don't create the Cosmetic Boxes that only fits your message. Make the design also relevant to your brand. You need to complement both the product and branding. Every design element you use is a way to build brand recognition. So you have to be consistent in using the visual elements. You can use your brand colors, typeface, and tagline.
Keep the Focal Point of Cosmetic Boxes at Eye Level
Every design has a focal point on which they need its customers to focus. If you are not a designer, you may think that your message will look good at the bottom or top. But the rule of thumb is to keep the message at the eye level and in front of the customers. Therefore, the header area of your Cosmetic Boxes is best to display your focal point. Other messages or elements can go lower or on the sides.
Choose the Right Size for Your Lipstick Boxes
Choosing the right size is one of the most crucial tips to design Lipstick Boxes. What is the dimension of your product? What is its structure? Does it come in an odd-shaped container? There are several things to consider to choose a perfectly sized box. Choosing the right size containers comes with many benefits. It helps reduce the cost, and it is also good for the environment. On the other hand, using a too big or too small box will always result in mishaps.
Don't Compromise the Functionality of Lipstick Boxes
Many businesses mistake compromising functionality only to design an aesthetically appealing solution. The primary responsibility of product packaging is to protect the product. You need a solution that looks good on the shelves and serves its purpose. Choose high-quality material, durable structure, and the right size for your Lipstick Boxes. It will ensure product protection and customer convenience. Don't make it difficult for customers to get the product out.
Be Honest To Tell Your Story with Lipstick Boxes
Don't ever try to fool your customers with false information. Always show your customers what is in the box in real. If you use some high-end image and your product is far from that image, you only betray the customer's trust. Always design Lipstick Boxes relevant to the inside content. If your product is not organic, don't mention it in the box. It will mislead the customers and build a negative brand image. Being honest will build your credibility and win trust.