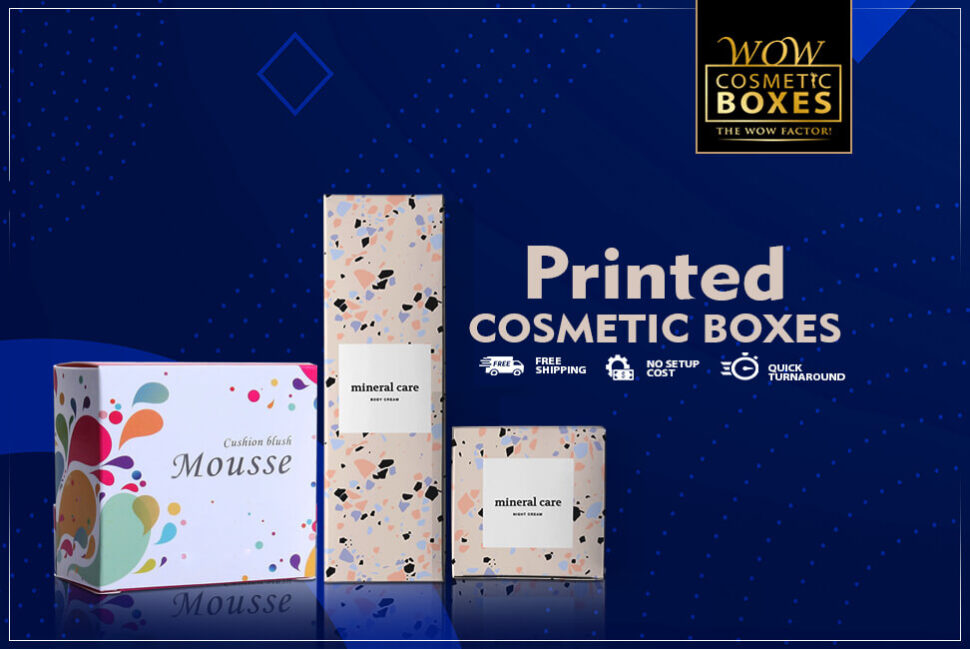 Cosmetic Brands Spend Thousands Of Dollars On Marketing Strategies. The Main Goal Of Marketing Your Business Is To Reach A Wider Audience And Make More Sales. Even Small Businesses Have A Big Budget For Promotions. Do You Need To Spend A Hefty Amount On Marketing And Advertising? Most Businesses Often Overlook The Importance Of Cosmetic Packaging As A Marketing Tool. A Well-Designed Customized Solution Plays A Key Role In Brand Marketing And Promotion. Showcasing Your Product In A Presentable Way, Making A Lasting Impression On Customers, And Making Quality Choices Can Make Your Customer's Favorite Cosmetic Name. Loyal And Potential Customers Always Re-coded Their Favorite Brand To Others.
How Can You Use Printed Cosmetic Boxes As A Marketing Tool?
We All Know How Printed Cosmetic Boxes Can Play A Crucial Role In Brand Awareness. From Influencing The Purchase Decision To The Unboxing Experience, Everything Needs To Be On Point To Make Your Packaging Solution Share-worthy. You Have To Work On Each Element To Make A Statement About Your Business. Give Your Customers More Value Than Their Purchase Product To Make Them Share Their Unboxing Video On Social Media Handles. Instead Of Spending Thousands On Marketing Agencies, Work On The Product Boxes For Valuable Results. Here Are Some Of How You Can Make Your Cosmetic Packaging An Effective Marketing Tool For Your Business.
Define Your Brand with the Packaging Solution
Every Cosmetic Business Should Invest A Good Part Of Its Budget In Designing A Perfect Packaging Solution. Yes, You Have Read It Right. It Is Not Only A Way To Showcase Your Products To The Customers But Build A Unique Brand Identity. Incorporating Your Logo Into The Boxes Will Differentiate Your Company From The Rest And Make It Easy For Customers To Identify Your Product In The Crowd. Choose Design Elements That Are Not Only Relevant To Your Product But Also Reflect Your Brand. Having Consistent And Strong Branding Is The Key To A Great Design.
Make the Shipping Process Safe and Reliable
One Of The Best Ways To Market And Promote Your Products Is To Make The Shipping Process Safe. Brown Cardboard Containers Are A Reliable Solution, But They Will Not Leave A Lasting Impression On The Customers. But When You Use Custom Packaging With Colors, Logos, Graphics, And Images Can Make Your Business Memorable. When It Comes To Shipping, There Are Several Ways To Enhance It. The Use Of Tissue And Crinkle Paper Provides Extra Protection And Also Boosts The Visual Appeal. Always Invest In Custom Boxes For Reliable Shipping.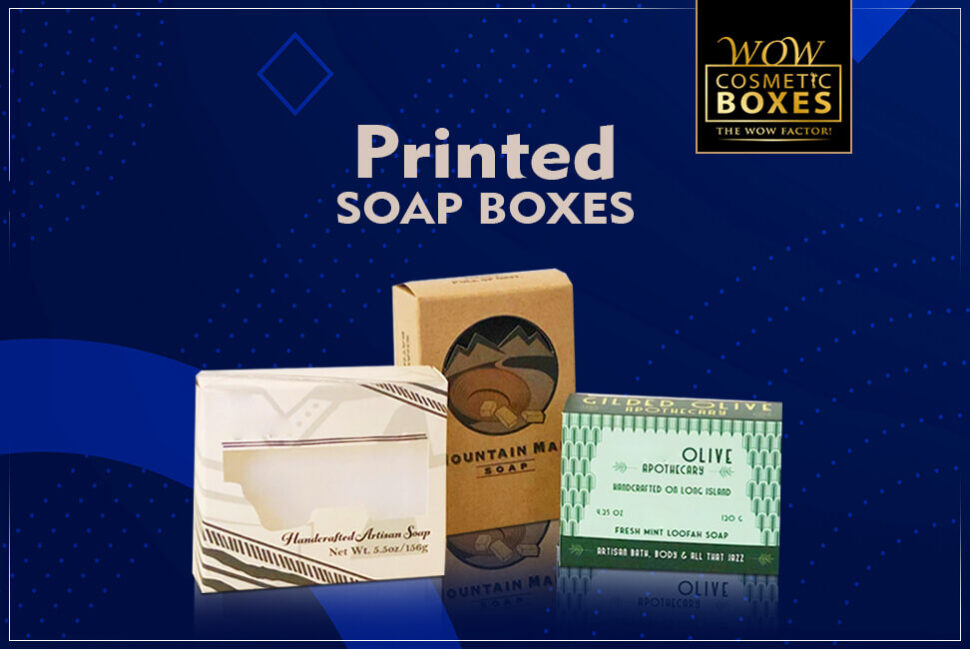 Design Holiday-Themed Printed Soap Boxes
Not Changing Your Packaging Design With The Current Trends And Events Can Make Your Products Go Unnoticed. Changing The Design With Time Will Help You Attract The Attention Of Potential Customers. If The Budget Is The Issue, You Can Go For Custom Tapes Or Stickers. Seasonal Designs Are Also Popular Among Customers For Printed Soap Boxes. Change The Design With The Seasons By Using Specific Colors And Patterns. The Holiday Season Is Also The Best Time To Boost Sales. But It Is Essential To Upgrade The Design With Holiday Themes To Stand Out.
Promote Your Social Media Handles
With Tough Competition In The Cosmetic Industry, It Can Be Challenging To Capture The Customer's Attention. Companies Are Adopting Different Ways And Techniques To Be At The Top. The Only Way To Survive In The Saturated Market Is To Build A Strong Relationship With The Targeted Audience. Allow Customers To Interact With You By Incorporating Your Social Media Handles On The Boxes. Mention Your Social Media Accounts On The Packaging And Encourage Customers To Leave Their Feedback. You Can Also Use Your Popular Hashtags.
Choose Durable and Eco-Friendly Material
Nowadays, Customers Value The Brands That Are Making Effort To Save The Environment. Most Of The Businesses Are Losing Their Potential Customers Only Because They Are Not Green. Make Sure That You Are Using Durable And Eco-Friendly Materials For Cosmetic Boxes. It Will Help You Win Customers' Loyalty, And They Will Also Value Your Brand More Than The Others. When You Choose To Be Green, You Attract The Attention Of Eco-Conscious Customers. Today In-effluence Also Promote The Brands Who Are Fulfilling Their Responsibility By Choosing A Green Solution.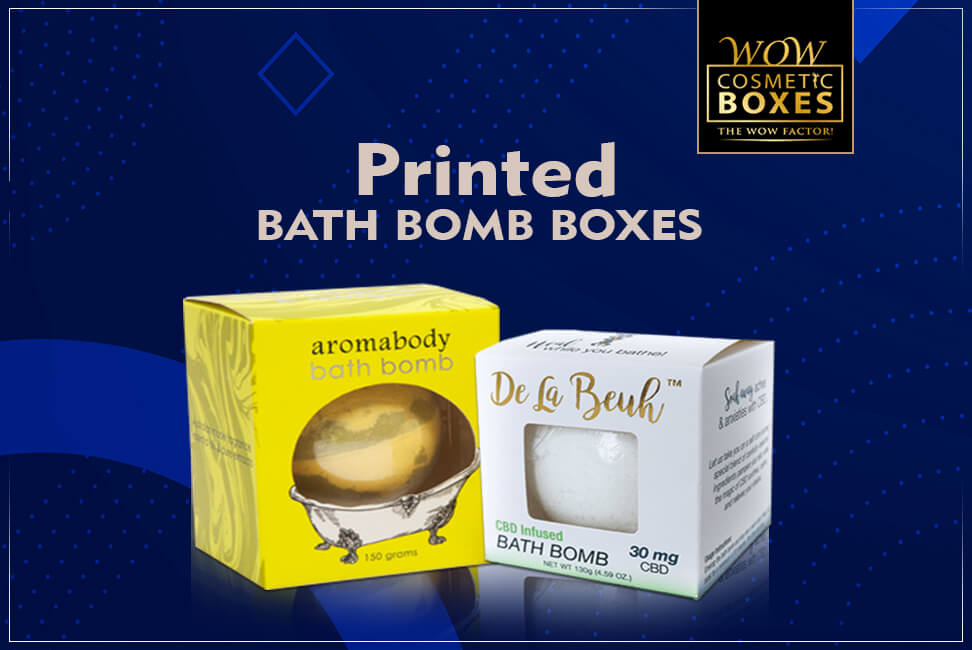 Enhance the Unboxing With Printed Bath Bomb Boxes
An Enhanced Unboxing Printed Bath Bomb Boxes Experience Will Never Fail To Impress The Customers. It Is One Of The Most Effective Ways To Win The Customer's Trust. Working On The Unboxing Will Also Make Customers Feel That You Value Their Purchase. It Doesn't Take Much To Make The Day For Your Potential Buyer. Here Are Some Ways To Appreciate The Purchase:
A Thank You Card Is The Best Way To Let The Customer Know That You Value Their Purchase. A Small Handwritten Thank You Note Can Do Wonders For Your Business.
Discount Codes Or Coupons Are Tempting To Overlook. No Makeup Lover Will Ever Let Discount Codes Waste. Personalize The Discount Coupons For The Customers, And There Will Be Guaranteed Repeat Business.
Product Samples Make Customers Come Back To You For The Next Purchase. Be Smart By Throwing A Few Samples In The Box To Let Customers Try Your High-Quality Cosmetic Items.
Product Add-ons Never Fail To Make An Impression On The Customers. If You Are Sending Makeup Brushes To The Customers, Adding An Extra Will Not Break Your Bank. It Will Only Make A Customer More Loyal To Your Business.
Small Gifts Are Like A Free Items. Adding Small Random Gifts Can Make Customers Share Their Experiences On The Social Media Handles.
Custom Packaging Is A Reliable Marketing Medium That Is Often Overlooked. But When Designed With The Right Guidance, It Can Help You Reach More Customers At No Cost. Be Sure To Design the Printed Bath Bomb Boxes According To Your Targeted Audience. If Your Packaging Solution Doesn't Resonate With The Potential Customers, You Can't Convince Them To Promote Your Products. Don't Let This Marketing Opportunity Go To Waste, And Take Every Chance To Promote Your Cosmetic Business.