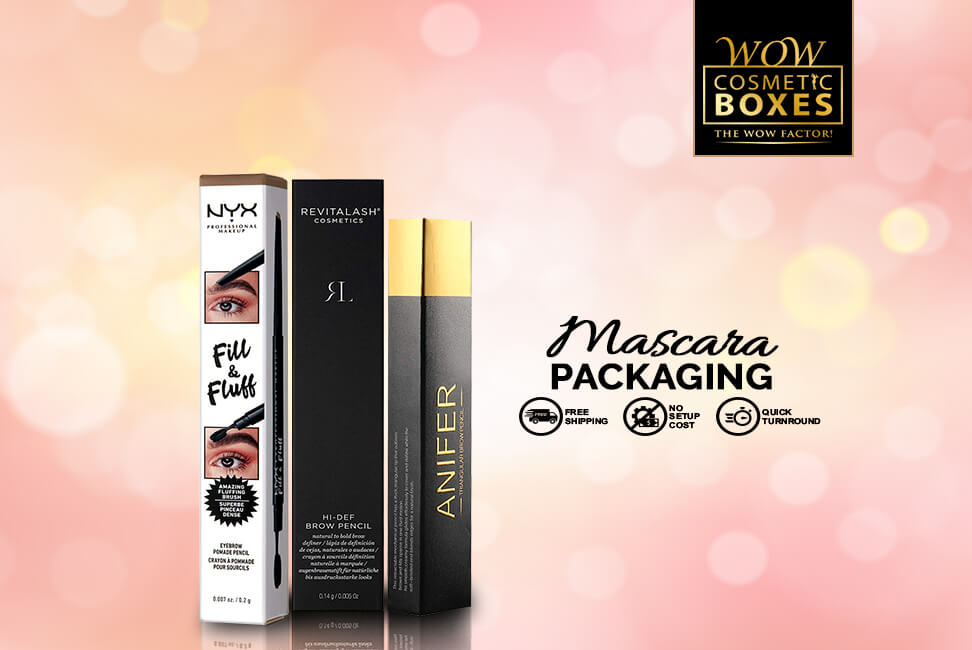 We all know how a good packaging design can influence customer's purchase decisions. It is proof that the visual appeal and aesthetics matter a lot. It is time for cosmetic brands to invest in the quality and look of the packaging boxes to make a strong first impression on the customers. The cosmetic industry is worth more than multi-billions which means there is tough competition and only standing out can make you get noticed. It can be challenging to set your brand apart and get much-needed attention. To make it happen, you need to understand the whole design process and how it matters.
Mascara Packaging That Makes the Product Sell
We all have experienced the situation when we go to the cosmetic store to buy one item but end up getting additional five makeup products. Have you ever wondered why it happens? The main reason is the presentation and packaging of the product. We are always attracted to the amazing and unique designs which speak directly to us. The visual representation of your product has to be unique and compelling. It should be simple, clean, and easy to remember. If you are a cosmetic brand and looking for ways to upgrade the Mascara Packaging, here are some tips to follow
Keep Ideal Clients in Mind
While planning out the design process, it is essential to keep your ideal customers in mind. Figure out what your product is, who needs it, and what its benefits are. Finding the answers to these questions will help you to get the right image of the targeted audience. Think of the ways which can make the customers scream, "I need it at all costs." First of all, you have to narrow down the audience based on gender, age, place, and budget. It is essential to have a customer avatar, as all big brands do this to attract their raving fans.
Work on Brand Positioning
When we talk about brand positioning, it simply means setting you apart from the rest. In the cosmetic industry, there is tough competition as you have to compete with thousands of brands. It is not easy to make your place in customer's heard but customized mascara boxes can help doing it. Researching the competitors is the best way to start. Observe what they are doing, how they present their product, how they communicate with the audience, and what type of experience they are delivering. It will help you to fill the gaps and make you stand out on the shelves.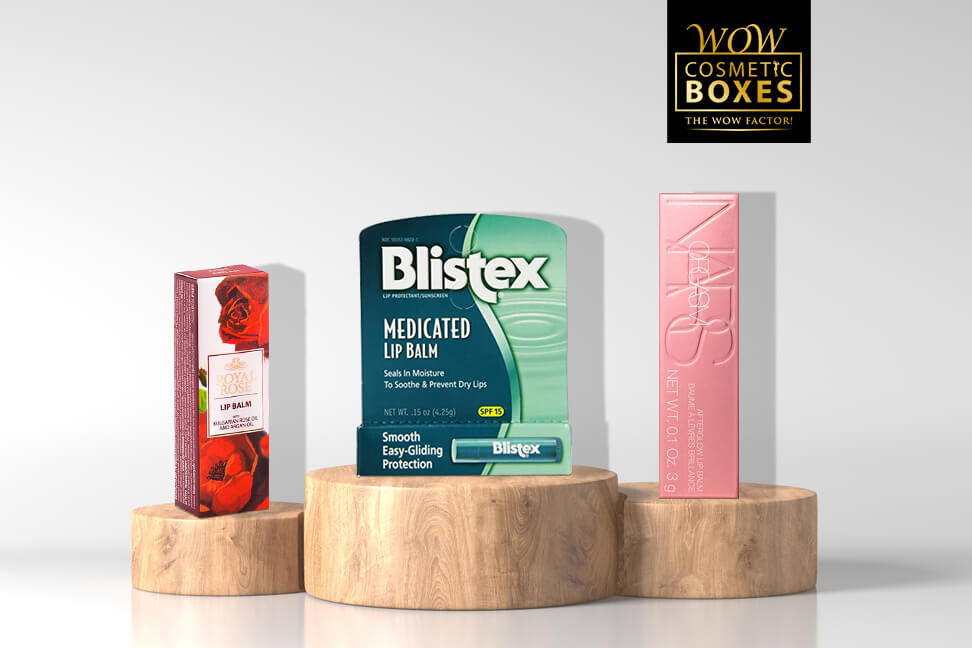 Design Branded Lip Balm Packaging
Incorporating brand elements into the design is essential to show off your personality as a business. Think of your branding as the way how customer associates with you. Brand elements help you determine whether you want to show your luxurious side or express feminism with Lip Balm Packaging. When it comes to showing your personality, the options are endless. You also have to think about what your customers want. It will help to communicate your message to different groups of customers. Make you're branding memorable and entertaining is the way to make your mark in the market.
Create a Mood with Design
Creating a mood with the cosmetic packaging design is fun and creative. Think of a mood that can inspire customers to make a purchase. Also, make sure that it is relevant to your brand and product. You can add images or illustrations in the design which communicates the certain type of emotions. Once again, we will advise you to refer to the customer's interests. If your customers want a relaxed and natural feel, your boxes should portray it. Paired the concept with the brand strategy and design elements to give your product the boost it needs to get off the shelf.
Consider the Dimensions
When designing the package or box for your mascara products, it is vital to consider the dimensions. Mascara doesn't come in one size. There are many options available regarding the shape, size, and style, but you have to choose the one, which matches your product. There is a risk in selecting an over-sized box as it can lead to product damage. You not only have to pay for the extra material but also spend on fillers to fill the void. You can avoid all the unnecessary spending and work by choosing a box that encloses your product effortlessly.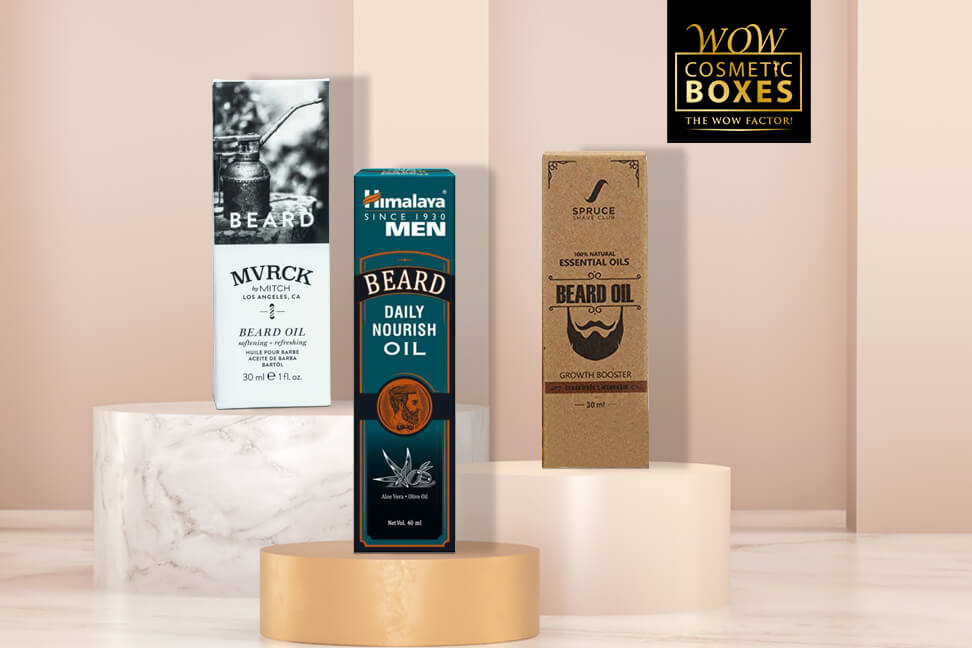 Consider Visuals for Beard Oil Packaging
The logo, color, fonts, and graphics contribute to the visual appeal of the product. Most probably, your brand already has a logo. If you haven't any, get one asap. The colors you will use in the design should be relevant to the customer's demands and brand attributes to maintain consistency. The font you choose should make the test look clean and readable. Colors, fonts, and imagery have a vital role to play in catching the eyes. There is always room for creativity, and you can think of unusual design elements other than brand attributes.
When your brand strategy and design work together, you make your Beard Oil Packaging stand out in the crowd. It will help you to have a unique identity that can bring loyalty and trust to your brand. It is your opportunity to draw new customers and retain old ones. If you think it is a lot of hassle, try working with a professional to get the desired results.