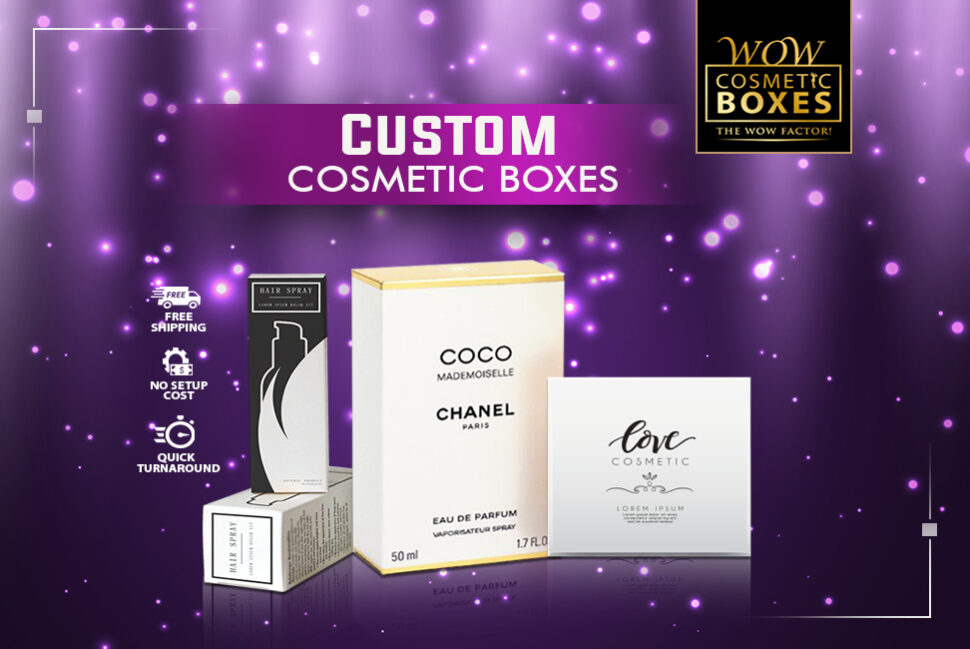 Your product is ready, and now you are figuring out the ways to present your item in the best possible way…. you have come to the right place. The cosmetic market is a saturated marketplace. Every year hundreds of new brands enter the market. Few become successful, but most of them got failed. The quality matters a lot for the customers, but one thing which makes the difference is the presentation and visual appeal. When a customer buys a cosmetic item, he is paying for much more than only a product. Cosmetics are there to enhance your beauty, style, and fashion, and their packaging should also convey the same. The design needs to be functional as well as stylish.
How to Design a Perfect Solution for Custom Cosmetic Boxes?
When it comes to the beauty industry, customers have so many options to choose from. It is essential to focus on what makes you unique from others. Design elements help to capture the customer's attention which text provides all the necessary information. So focus on each detail while designing cosmetic packaging boxes for your brand. All you need is a solution that conveys the key info and appeals to the customers at the same time. In addition to design and function, you also need to work on the factors to provide an ultimate experience to the customers. We have created a list of some ideas which you can implement to design your Custom Cosmetic Boxes.
Simple Designs Always Look Professional
Minimal designs always look professional and trendy. Being minimal is the new trend in the cosmetic industry, and it is not going anywhere soon. Choose soft and natural colors with clean lines by using the wise use of white space. Instead of extravagant finishing options, go for matte coating. These small details can make your cosmetics look high-end and make them stand out on the shelves. Try to choose a solution that is easy to understand and delivers your message without any complexity. So always follow the simple rule for cosmetic items.
Patterns Are Creative and Trendy
If you are looking for ways to build a unique brand image, choose patterns and creatively incorporate them into the design. No matter what message and mood you want to convey, you can always find a pattern that suits your needs. You can also come up with catchy design patterns which represent your business accurately. If it is a feminine product, pink floral patterns are the way to go. Male the pattern part of the background and emphasize the company name and logo. You can also use your business name or logo as the pattern.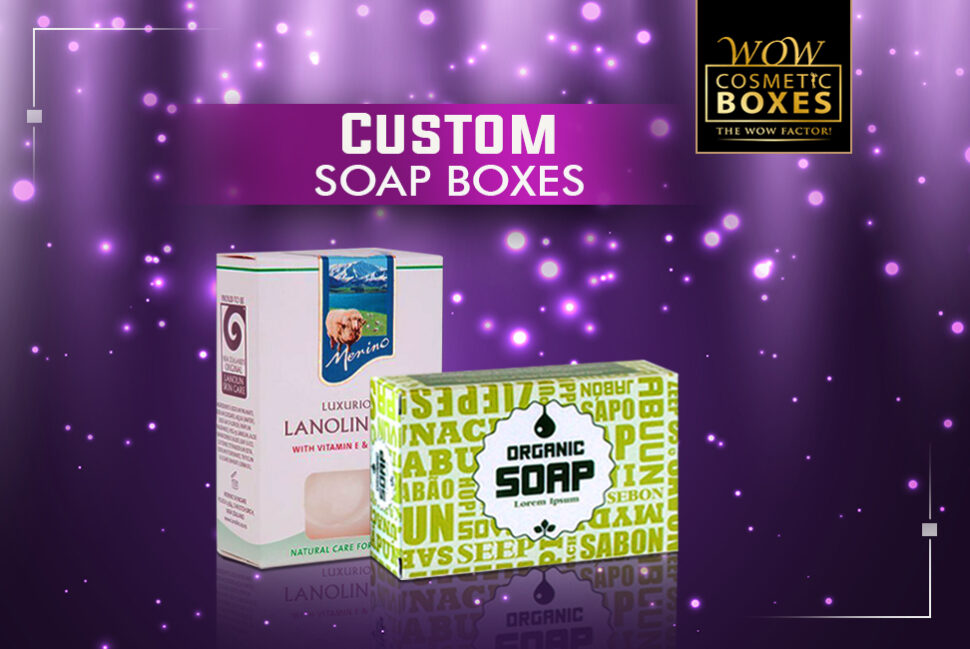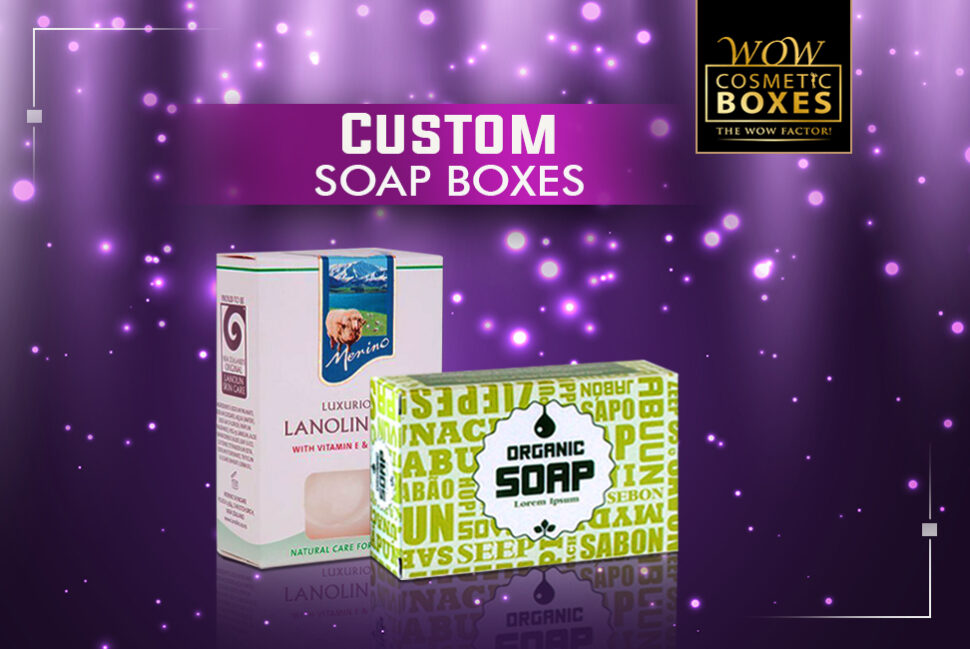 Convey Your Brand Message with Custom Soap Boxes
The Custom Soap Boxes can send a negative or positive message about your brand depending on the design. The use of branding elements distinguishes one business from the other. You need to think of ways to market and communicate your message to potential customers. Small businesses are not short of the true story and ethical values, but they often miss the opportunity to convey these through product packaging. You can show your green side with an Eco-friendly and sustainable solution. If you are a minimal business, simple and clean designs can go a long way.
Hot Foil Stamping Makes Your Product Look High-End
Finishing options are there to increase the appeal of your product. The right use of the finishes can make your business look more high-end and luxurious. Hot foil stamping is an ideal option for cosmetic packaging as it adds class and elegance. These may cost you more, but these are worth the investment. Customers always go for items that look classy and professionally designed. If you want a luxurious solution, it is time to know about metallic foiling in detail. Foil stamping can give a stunning effect to the simple box, which pulls out all the elements in detail.
Blank Boxes with Simple Labels Work Wonders
A simple design is a key to make your product stand out in the crowd. If you want a minimal design with a touch of modernism, try eliminating unnecessary elements from the design. Pick the color of your brand and incorporate your logo in it for a simple yet powerful design. It is an easy and cost-effective way to set your products apart. If you are looking to reduce the cost and go for an organic look, a simple Kraft box is the best option to hit the shelves.
Always Choose the Finest Quality Material
High-quality material has a huge role to play in deciding the look and feel of your product. You can pull out a complete look for your cosmetic packaging by making quality choices. As long as you are using quality material, you can customize the product containers with labels and different design options. It not only helps to protect the inside content but also increases the shelf life of your items. High-quality material doesn't mean paying a high price; many affordable options also offer great quality.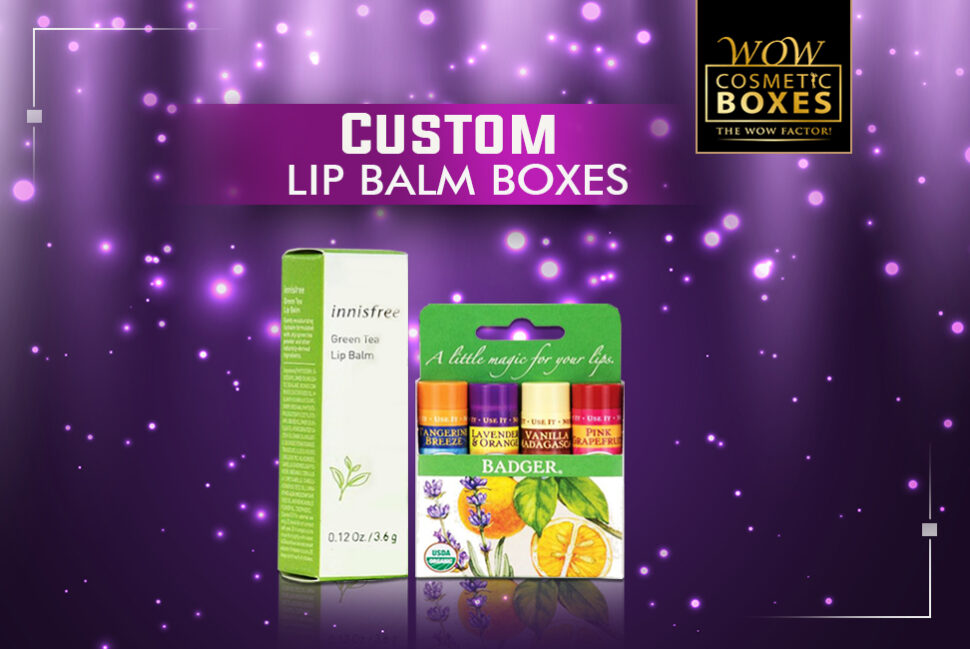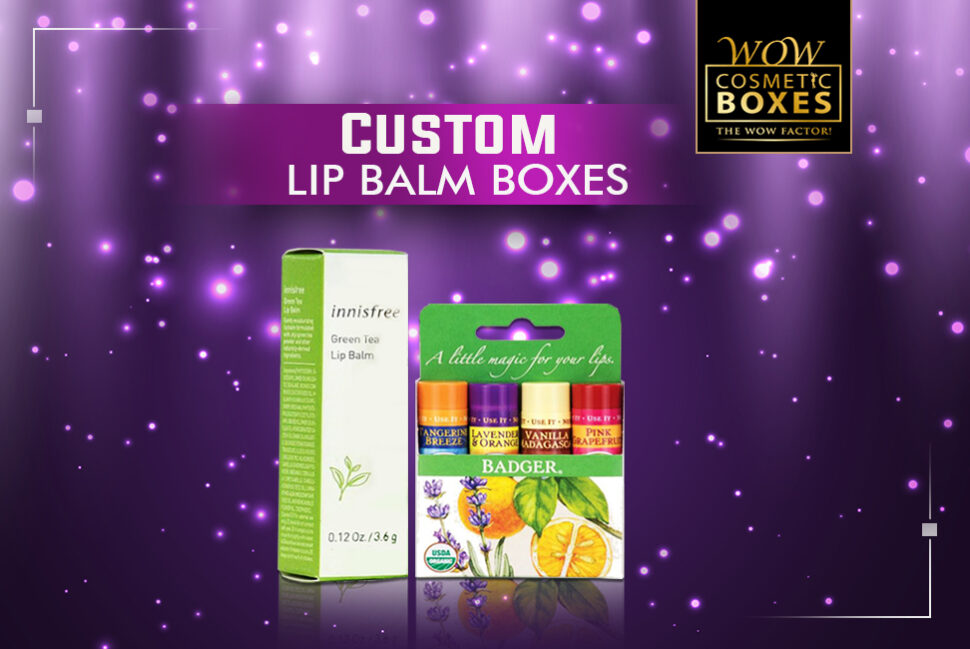 Try Something New With Custom Lip Balm Boxes
Don't be afraid to take the risk and try something new with the design. Do something which you have never done before. You never know how a small change can take your business to new heights. Taking the risk can make you stand out on the shelves. Don't settle for an ordinary solution, and go with a simple cosmetic box. A design like there are no limits, and you can always come with your unique solution. If you don't k ow how to turn your imagination into reality, working with packaging experts is the right option.
It is time to shine and elevate your brand with Custom Lip Balm Boxes. We have only covered some amazing ideas, but there are many others to explore. There are several ways to make your product look appealing with a customized solution. You only have to know what your product requirements are and what can make it look best on the shelves.