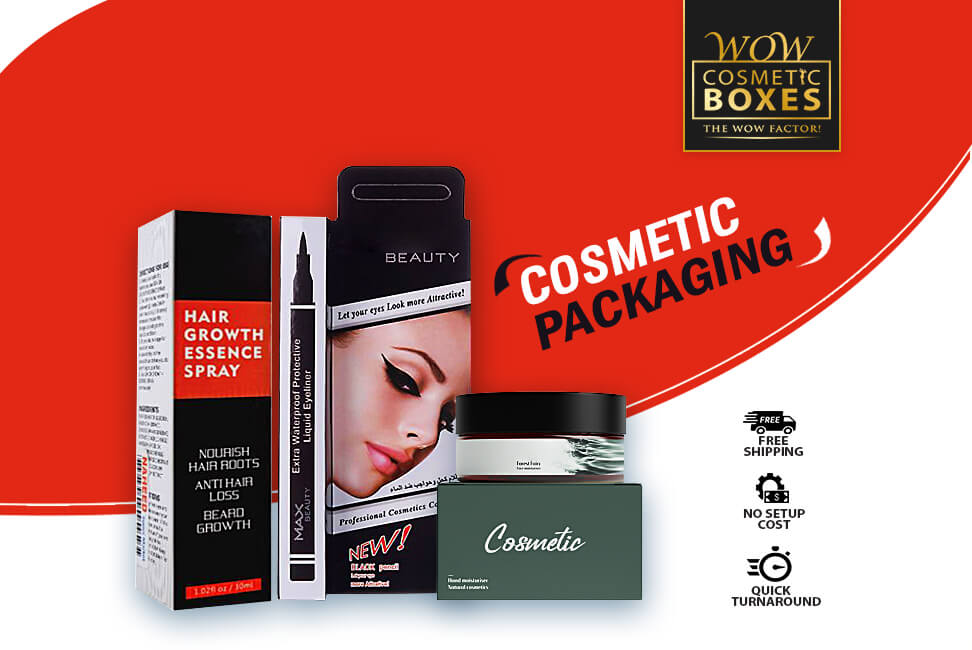 If women have to choose one thing for a perfect look, it will be makeup. It can turn your natural look into a glamorous one. From organic to everlasting to waterproof, there are several kinds of cosmetic products available in the market. Just one round in a cosmetic store, and you will find hundreds of brands competing for attention. Then how can one know which item is right and if it is worth their money or not? The simple answer to this question is custom Cosmetic Packaging. A customized packaging solution can enhance the visual appeal of your item and make it stand out on crowded shelves. So, if you want to be successful in the highly competitive industry, make sure to have a unique and original solution.
How Can You Have A Well-Designed Cosmetic Packaging Solution?
Even you know nothing about a particular brand; you can tell their product is of high quality or not by only looking at the product package. With the current trends in the market, cosmetic brands are opting for custom boxes to make their cosmetic items look more appealing and attractive. As a cosmetic business, you need to focus on the quality of the product and its packaging. Customization and personalization can make your cosmetic items more likable to customers. So it is essential to choose the right design elements to grab the attention. From the colors to the fonts to the size, everything should be on point. A well-designed solution can make your goods fly off the shelves. There are a few essential elements that should be part of your design. Let's have a look at the following:
Make Sure To Choose the Right Colors and Fonts
A graphic design has two essential elements; color and font. A box without attractive color and text is only a dull container. Colors are necessary to enhance the beauty of the product and increase customers' attention. If you want a simple and minimal look, go for one-colored boxes with your company logo on them. Want a vivid and vibrant design? Use the blend of different colors to give your packaging solution a professional look. Other significant elements of a good design are the right font and typography. You can opt for bold custom lettering for a more enhancing look. Be careful with text because customers will not like large and hard-to-read text. Make sure that customers are getting the right message.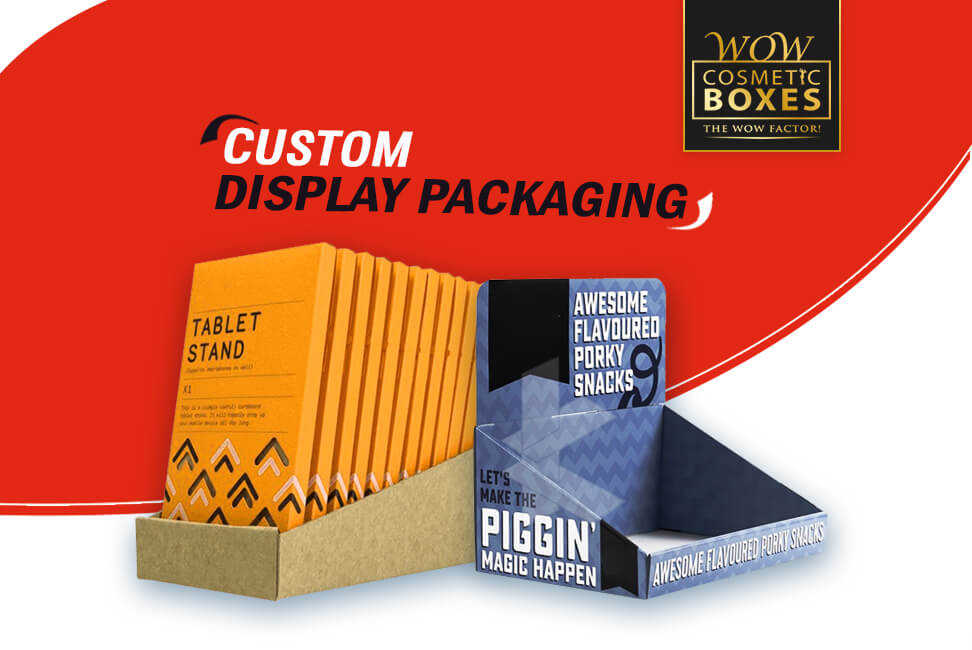 Show Your Brand Identity with Custom Display Packaging
Your Custom Display Packaging solution must represent your brand and product. Some of the shoppers can be your potential customers, and some can be new to your business. You can turn a simple box into a brand ambassador by adding your logo and company name. Imprinted brand logo on the boxes can make it easy for the customers to identify your items on the crowded shelves. It will also help to build the unique identity of your brand. Your logo is also the way to make customers ensure that they are buying a quality product. If your cosmetic items are not easily identifiable or recognizable, you can miss an excellent opportunity to boost sales.
Consider The Customer's Convenience and Usability
An appealing and creative design can make your product sell with little effort. But what can make a buyer your loyal customer? To win the loyalty of the targeted audience, the custom packaging boxes should also be functional besides enclosing the product. Before launching your cosmetic items in the market, there is a need to ask some questions. Is the packaging easy to open and close? Does it annoy the customers while taking the product out of the box? While designing the usability of the box, consider the convenience and usability of the customers in mind. Try to keep the box structure and style as simple as possible. The box should also be small and light in weight. Make sure to choose the packaging according to the product's dimensions and requirements.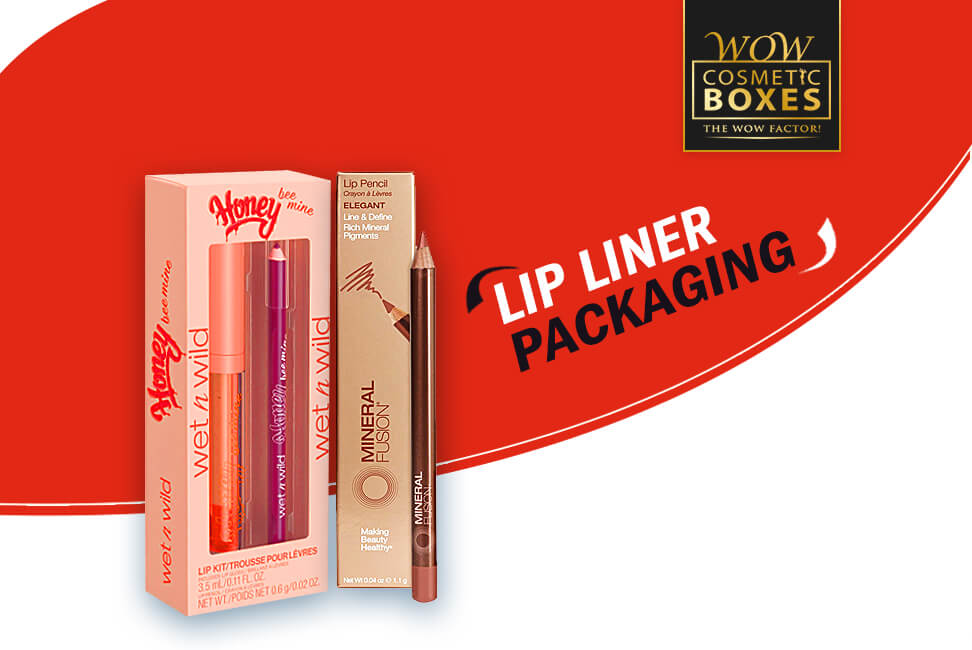 Provide All the Relevant Information with Lip Liner Packaging
Once you have captured the attention of customers, now it's time to inform them. It is essential to let your customers know what they are paying for. Custom Lip Liner Packaging should provide all the necessary information that customers need to make the purchase decision. Tell them about the elements used in the manufacturing of the product, how the product can benefit them, and other essential details. You should also add the barcode and expiry date of the inside content. If you want to communicate your brand story, share your struggle and how far have you come. Encourage your customers to leave their feedback by sharing your social media details.
Having A Protective Solution Is Essential
A well-designed solution should protect the inside content, both from the inside and outside. The primary purpose of packaging is to protect the contents from damage. Choose the right size and structure to safeguard your cosmetic items from leakage, spillages, moisture, and breakage. High-quality durable material ensures the safe transportation, delivery, and storage of your items through the whole distribution process. The use of custom tissue papers and inserts is an ideal solution if extra protection is required. By investing a little more, you can also extend the shelf life of your products. So, safety is one of the crucial elements of a perfect solution.