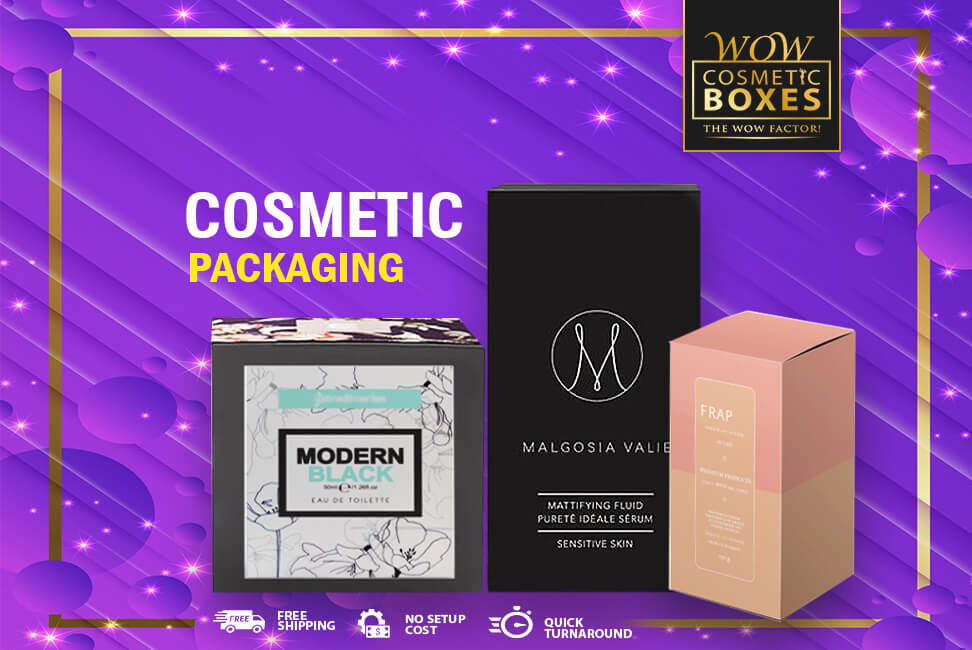 Beauty products are always in demand and will remain in the future. Cosmetics are becoming more important as people become aware of how important it is to look good. Cosmetics like cosmetics, lipsticks, gels, and colognes are becoming part of our daily life. When it comes to skincare and beauty, the first thing considered is the use of high-quality cosmetic items. There are thousands of brands in the cosmetic market, and everyone is trying their best to draw attention. Making an impact on the customers and boosting sales is not the cup of tea. Brands mainly focus on product quality. But little did they know that working on Cosmetic Packaging is equally crucial. Keep in mind a traditional brown box will not going to take you anywhere.
How Does Custom Cosmetic Packaging Help in Boosting Sales?
Custom packaging is the primary selling factor in the cosmetic market. Packaging is the first thing that people consider before buying a cosmetic item like any other product. It can be tough to get noticed with so many products and ever-changing fashion trends. To stand out in this market, you have to come up with creative solutions to pack your beauty items. A customized solution is not only crucial for marketing but to make a statement in the industry. These boxes are accessible in a variety of shapes and sizes. They protect the inside content and provide secure storage. When you provide your customers with an exceptional experience, they come to you for repeat business. In short, custom boxes help to retain old customers and draw new ones.
Your Packaging Solution Can Be a Game-Changer for Your Business
To be successful in the cosmetic market, you should make your product eye-catching to attract customers. Customized packaging is the best option to be distinctive from others and to enhance the sale. There are many reasons to opt for a customized solution. A custom box can contribute to the success and failure of your business in the market. The list is endless when we state the reasons why cosmetic boxes are essential for both buyers and sellers. Another major factor to attract customers is product safety and life. Custom boxes provide safe delivery of the goods. It also increases the product life on retailers' shelves. Make sure to depict the packaged item honestly to keep the customers from disappointment. A secure and honest packaging can make you win customers' loyalty.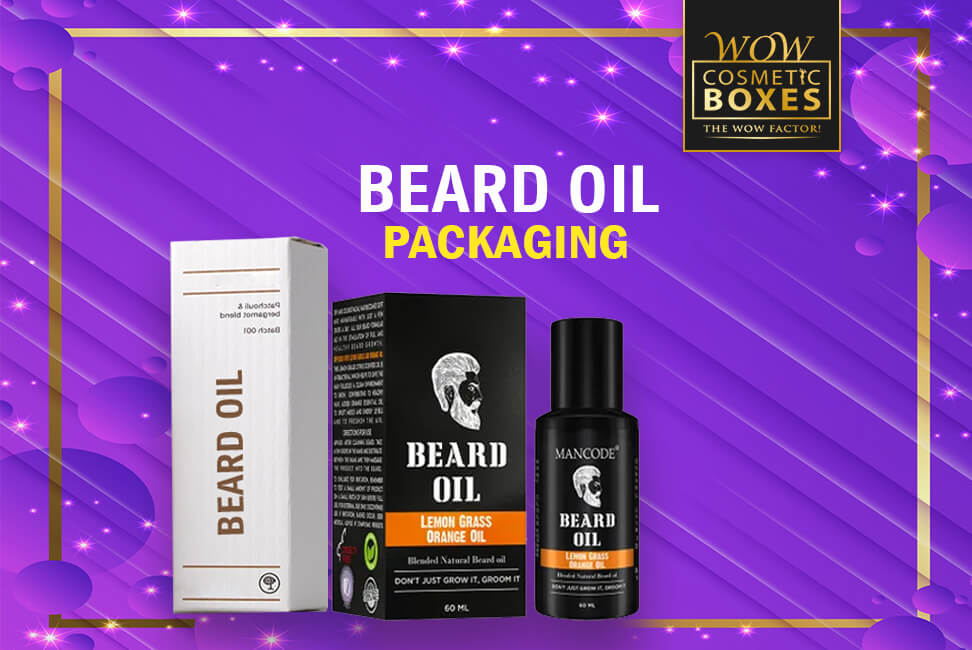 Custom Beard Oil Packaging Grab Customer's Attention and Facilitates Buying Decision
Customization always makes the buying decision faster and easier for customers. One-third of buyers' choice depends on product packaging. Custom Beard Oil Packaging is more than the first impression of your cosmetic items. An effective logo, colors patterns, typography, and unusual design, will enhance the buying decision. The efficiently designed solution draws customer attention. It makes it easy for potential clients to find your product. So choose high-quality custom cosmetic boxes to be successful. Custom boxes can attract the attention of customers with a point-to-purchase display. Unique artwork can make customers excited to go and catch the product. Custom boxes with effective design can help your items to get noticed when placed with other similar brands. Use unusual colors mixed with patterns, unique fonts, or graphics to make your brand distinctive.
Market Your Product and Increase Your Brand Visibility
Marketing and brand promotion are the keys to being successful in any business. Product packaging promotes your brand image. It should be different from other competitive brands in the market. Personalizing cosmetic boxes with your name and logo increases brand visibility and awareness. Use your logo, colors, and other statements on these boxes. Use custom tapes, branded shipping labels, or promotional stickers to reinforce your brand. Custom cosmetic boxes make customers associate with your name for a more extended period. Moreover, it is one of the best marketing channels, and you don't have to pay anything extra for it. A branded solution guarantees more results than costly marketing strategies.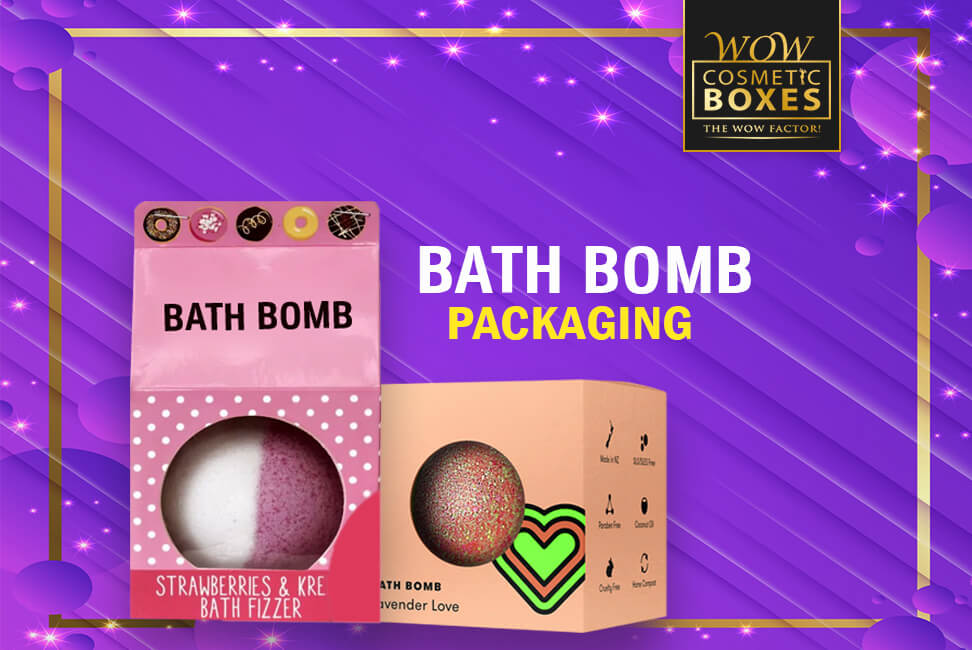 Delivers All Information Related to Your Product with Bath Bomb Packaging
People always want to get all vital information about the cosmetic item before buying it. Custom Bath Bomb Packaging allows you to print all the related information. It makes it comfortable and convenient for customers to decide whether to buy an item or not. You can also add special instructions related to cosmetics. Customers can benefit from specific information about how to use, which skin types to use, or other specific guidelines. You can also add your website address, social media, or emails to stay connected with your customers. Make sure to use fonts that are simple and easy to read. Too bold or fancy typography can make the shoppers look for other options.
Custom-Made Boxes Are an Ideal Way to Reduce the Shipping Cost
Old containers or boxes consume more room which brings about extra shipment costs. Picking the right box style and outline for cosmetics can decrease the packing and delivery cost. Custom box size ought to accord with your item. Your item needs to be fit in the container to shield it from any harm. Choose the box dimensions according to your product dimensions to minimize the void. Right size box lessens the heaviness of shipment, which results in the low shipping cost. Do examine before choosing to bundle. Your custom cosmetic box ought to be lightweight and sturdy as well. Make sure to pick the right material and box structure to ensure complete protection during the shipping process.