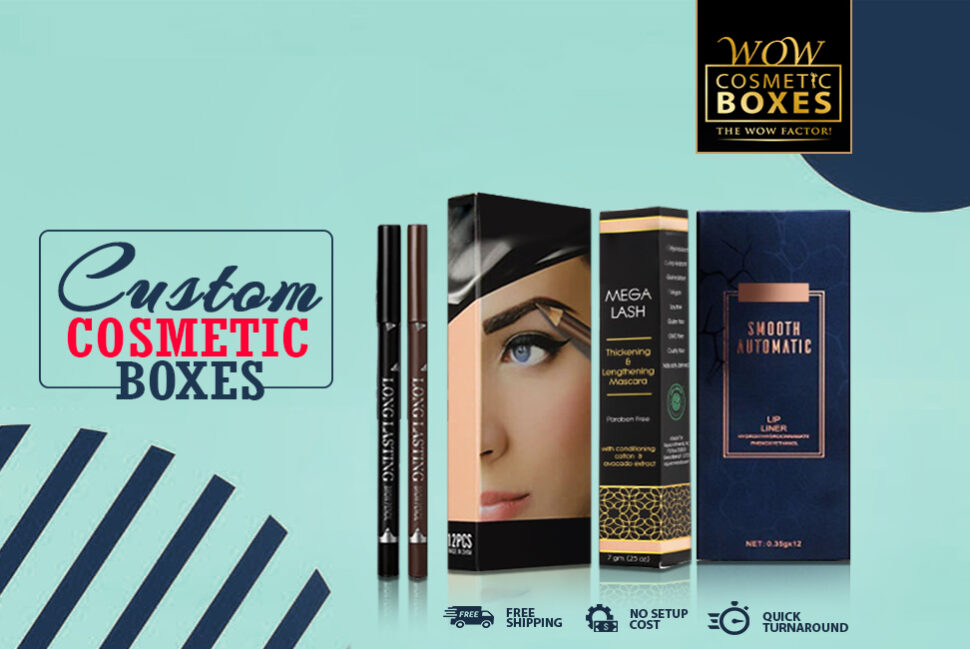 Cosmetic packaging can serve your business more than you think, and it has the power to make a big difference. Whether customers are looking at your products in online stores or retail ones, the first thing switch catches their attention is the customized design. You may probably know that it takes customers only seven seconds to judge a product, and the first few seconds matter in the e-commerce industry. In online shopping, customers don't get a chance to hold and feel the product, so the only thing that matters is the packaging. How you present and showcase your products to the customers can make a big difference to the sales.
The Key Ideas to Design Custom Cosmetic Boxes
As we discussed many times before, custom packaging is the first thing that customers see, and it helps them carve their opinion about your products and the brand. It ensures you stand out in the crowd with a killer design. Creatively designed Custom Cosmetic Boxes can motivate customers to make a purchase, even if they don't have any intention of buying. Customers have set certain expectations with their favorite cosmetic brands, and your packaging needs to meet those expectations at all costs. The solution you choose depends on your product's requirements and customer's demands. You cannot sell your products in plain brown boxes. There are several ideas to design cosmetic packaging for every type of product.
Mailer Boxes Are an Ideal Option for E-Commerce
If you are looking for a solution that is elegant, simple, and highly customizable, mailer boxes are the perfect option. These boxes come in different varieties; mailer boxes with and without wings and boxes with a tear strip. It depends on your product requirements what you choose. You may have received a lot of mailer boxes if you are a regular online shopper. Not only cosmetics but mailer boxes are an ideal solution for all brands, especially for e-commerce companies. You can even use these boxes as the primary product packaging as these are durable and don't need added protection. Winged mailer boxes work best for cosmetic products.
Products Boxes Have Become a Trend
The unboxing videos and the whole shopping experience have become a trend in the past few years. The more layers you add to hide the product, the more it will increase the excitement. After all, you don't want to kill the customer's curiosity only by using outer packaging. But adding extra layers can contribute to the waste. Use product boxes tailored to the product size and dimensions. These boxes offer a lot of extra space to print the essential information. Product packaging usually comes in cardboard, corrugate, and paperboard. The choice of material depends on the individual's needs and product's requirements. These boxes are perfect for skincare items, perfumes, and other cosmetic products.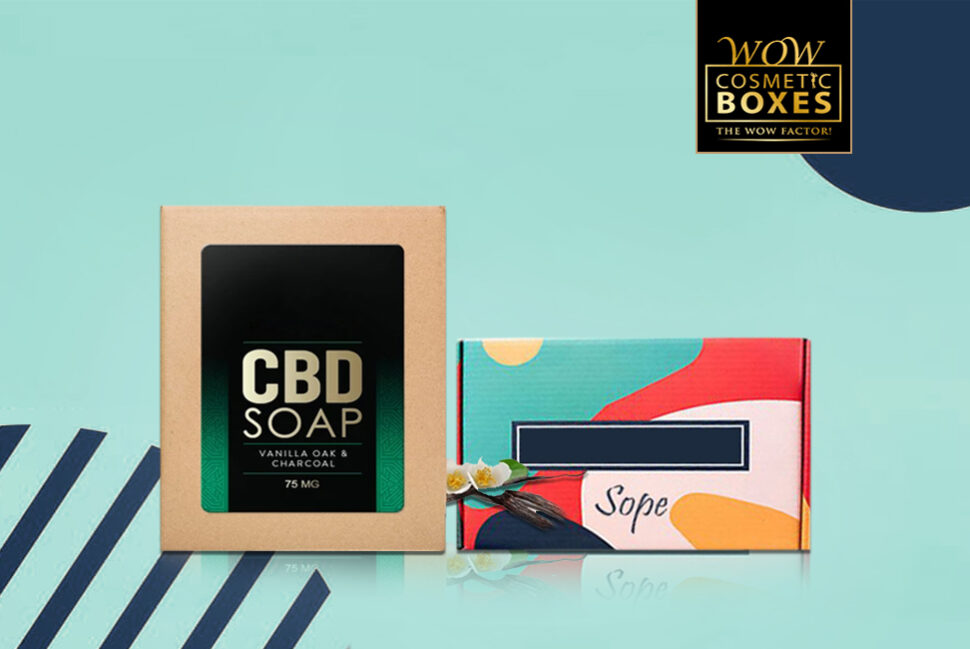 Packaging Sleeves Are Perfect For Custom Soap Boxes
If you want to add extra fuel to your branding strategy, start choosing custom packaging sleeves with Custom Soap Boxes. You can wrap the sleeve around the product or the container. It depends on the individual's choice. These sleeves are designed to wrap around the product. You can also use them as an additional marketing tool and offer more information to the customers. From the product information to the brand content to the product protection, you can use the custom sleeves per your needs. Even if you have a simple plain box, a custom sleeve can give your packaging solution the much-needed boost and add value to your product.
Hanging Displays Always Work Wonders
If you are one of the cosmetic brands that sell in the retail industry, hanging displays are an ideal option. Hanging boxes allows you to hang your products in the retail aisles, and they work perfectly for small cosmetic items. It is the ultimate way to provide your customers to provide a branded experience. If you want to stand out and don't want to get lost on the shelves, hanging displays can make you stand out. Cosmetic brands mostly used these in brick-and-mortar stores to get the customer's attention instantly. It is an alternative and unique way to showcase your products in the stores. Remember, it is not a good option for e-commerce stores.
Window Boxes Offer a Perfect Interactive Packaging Solution
While buying cosmetic items, customers only want to see the inside product to ensure what they want. Most cosmetic brands don't allow it. They only offer you to test their products through a tester, and you never know what is in the box until you unbox the product. So, how can you make your customers believe that you are an authentic brand and honesty is your priority? Simple use the custom boxes with window. A small die-cut transparent window makes customers see the product before finalizing the purchase. Customers prefer window packaging over a box with zero transparency. It is a proven way to boost sales.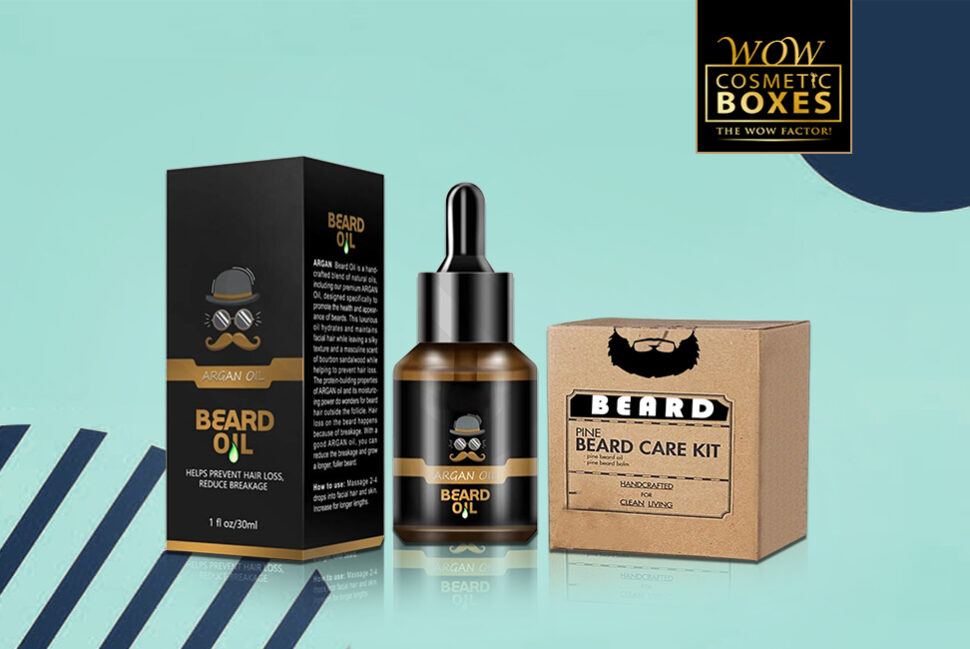 Custom Beard Oil Boxes for a Thoughtful Experience
Need a solution that is more customize and can provide a thoughtful experience to the customers? Printed cosmetic packaging can be a lifesaver. A solution capable of customized printing and designing can offer an entirely exceptional experience. You can enhance the experience with different design elements. Adding your logo, product info, unique typography, images, patterns, and other relevant details can make the customers look at your product. Printed packaging is the ultimate way to enhance the unique selling point and reflect it through the design. It is a perfect solution for brands who want to have packaging which informs customers and market their products.
Use the above ideas to make a killer impression on customers with Custom Beard Oil Boxes. Ensure to consider your product needs and the customer's need to design a perfect solution. There are various options available; you only need to choose the one which suits your product the best.