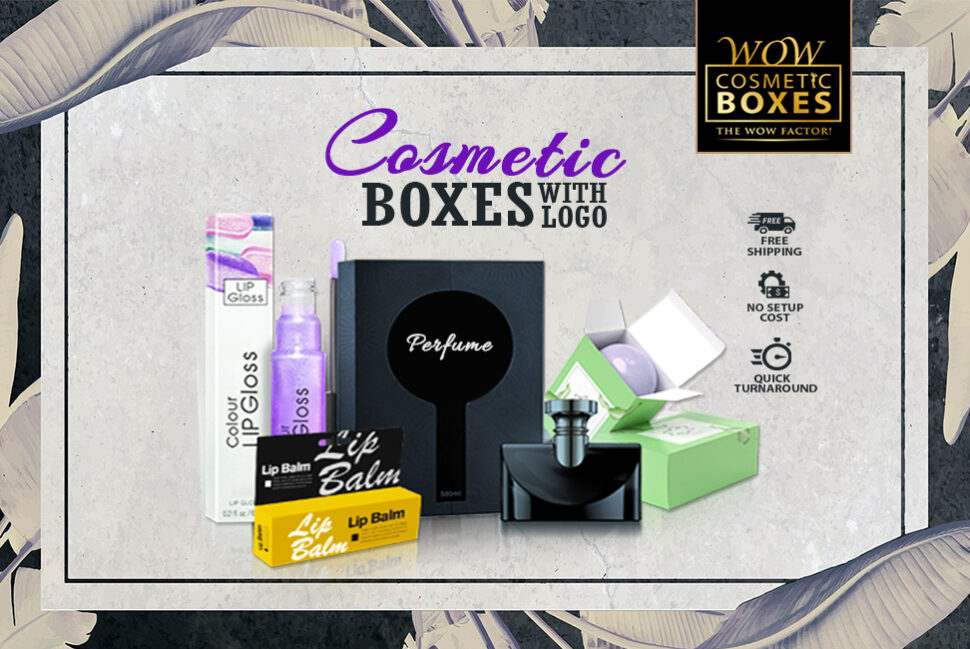 Custom packaging plays an essential role in the success of any business. Whether you are selling in the retail market or e-commerce, your product boxes need to perform the two basic functions; securing the product and presenting your brand. The outside of the box should present what is inside and the brand behind this outstanding product. The design should be a true symbol of your company and its values. As a small brand, you might not want to spend a lot on printed packaging, but believe us, it is worth the investment. But cosmetic packaging designed with your brand message, value, and product can do wonders for your business.
What Can You Do By Using Cosmetic Boxes With Logo?
The purpose of having custom packaging with logo is to make your brand and its products recognizable in the crowd. You have to do an exceptional job in designing a logo packaging. Every cosmetic brand can incorporate its logo in the design, but only a few can nail it. There are a lot of details that go into designing than simply printing the logo on the box. Cosmetic Boxes with Logo can do more for your business than identifying. The logo is not only a picture or combination of words; it is a representation of your brand. Designing a branded solution is a perfect way to stand out. Here are some other reasons to give branded packaging a try.
It Shows That Your Brand Is Unique
A well-designed packaging incorporating your logo can make your brand stand out on the shelves and draw attention. You only need a unique logo and make it part of the design creatively. Don't forget to make the logo focal point of the design, so every eye stays on it. If every cosmetic brand starts using plain boxes or the same logo, it will be impossible for customers to distinguish one company's product from the others. Come up with a design that makes people go gaga over your products. Stand out with your logo, be bold, and show your potential customers why you are better than other brands.
Make a Strong First Impression
The first thing customers notice after picking up the product is the brand logo on it. The logo should be the main part of your design as it always results in marketing and brand promotion. A box without any branding will make customers choose other branded products over you. The logo is the way to ensure customers that they can trust you, and it is worth the investment to buy their products. No brand will ever want to make a bad or weak first impression on customers. Want to make a strong first impression and influence purchase? Add a logo to your cosmetic boxes as we all know the first impression is the last, and you don't get a second chance for it.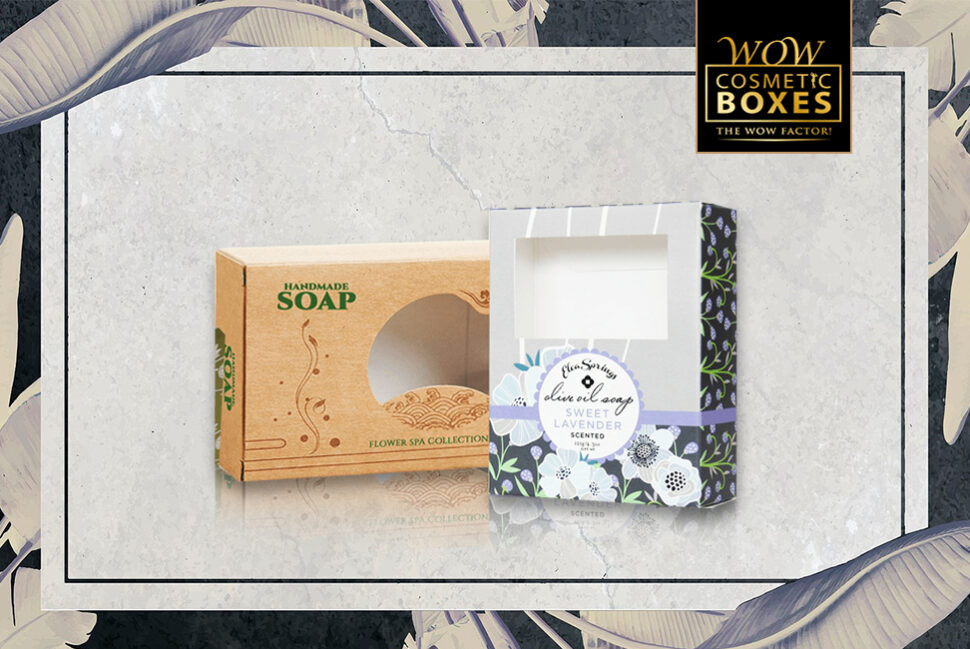 Soap Boxes with Logo Increase Recognition
Customers only spend few seconds examining the products on the shelves. You only have that little time to capture the customer's attention. Custom Soap Boxes with Logo help customers to identify a brand instantly as humans process visual faster than the text. Our brain is capable to process colors and shapes fast, and it immediately associates emotions and feelings with it. The more unique your logo will be, the more it will be easy for customers to recognize your products. If you want to attract new customers and retain old ones, brand recognition is the key. You only need a unique logo but an exceptional design to make customers think of you instantly whenever they see similar shapes and colors.
Results in Increased Customized Loyalty
A personalized experience is what you need to win customer loyalty. Whether you are delivering an e-commerce order or selling products in retail packages, cosmetic packaging with your logo always sends a positive message about your brand. Delivering the order in a simple brown package will only harm your brand image. It helps in improving customer loyalty towards your brand. It is easy to retain old customers than to secure new ones. Using branded packaging is the way to tell customers that you are a reliable brand which they can trust for their lifetime. It is an ideal way to make more sales and improve your company's bottom line.
Helps To Maintain Brand Consistency
Brand consistency is the way to deliver your message with the same tone. We live in a digital world, and your brand is not only limited to your company or the packaging. It extends to online platforms and social media channels. From your official website to Instagram, your brand identity is everywhere, and it should be consistent on all the platforms. Ensure that your brand has the same presentation and look on every platform. Brand consistency will help you to build a professional brand image and the effectiveness you need to make customers recognize your brand. If you have a different image on all the platforms, it will be hard for customers to identify you among the crowd.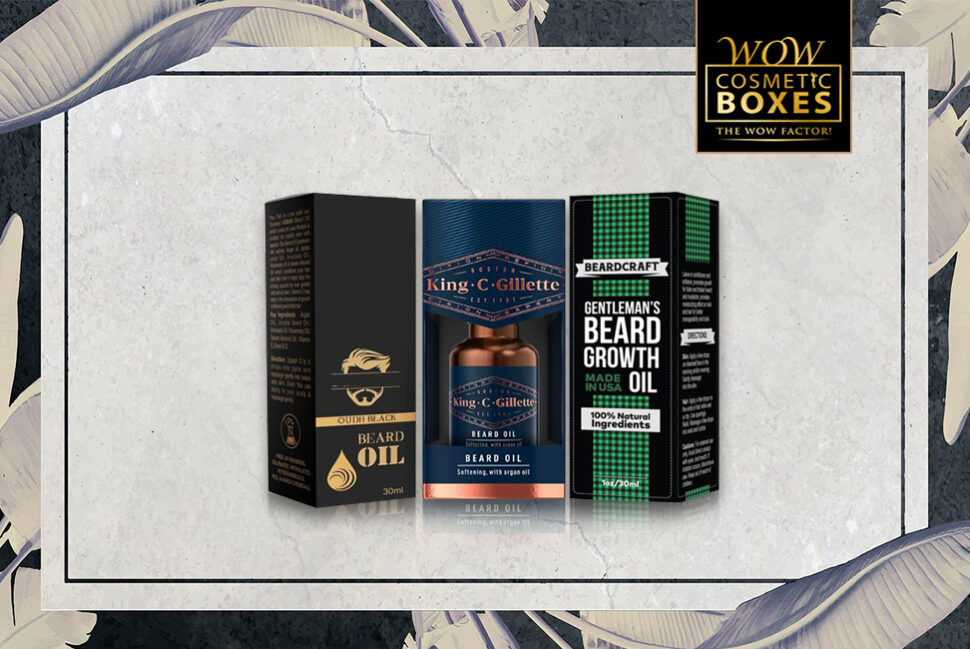 Printed Beard Oil Boxes Show Your Professionalism
If you want your customer to see you as a professional cosmetic brand, using logo packaging is the one simple way to do it. The first step to build your professional image is to create a logo and the second step in the process is to add it to your cosmetic boxes. These two simple steps can help you to build a positive brand image and win customer's trust. Don't use any stock image or a replica of another brand's logo; it will not only affect your image but affect the sales. A professional brand always looks for ways to improve customer experience and giving them something different the ordinary solutions.
Printed Beard Oil Boxes with logo is an ideal way to show the customers that your brand can be trusted. Having a professional logo and incorporating it into your design is the right step towards making your cosmetic business successful.