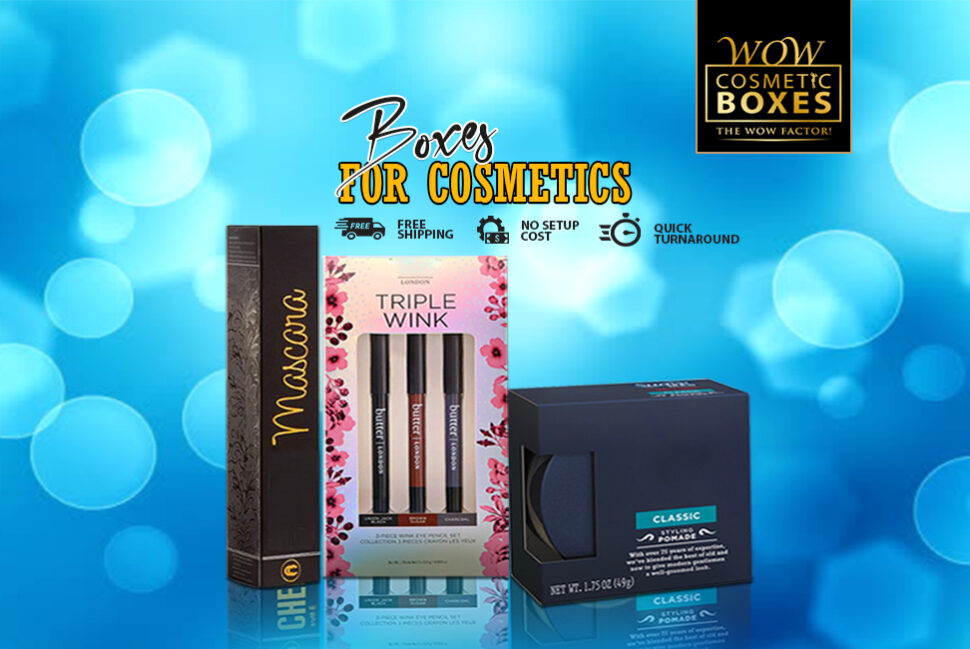 The cosmetic industry is a saturated place with hundreds and thousands of brands competing for customer attention. Big brands have a strong place in the market and are well-recognized by the buyers due to their unique packaging designs. Whether you are a big or small brand, custom packaging is extremely curial for your business to stand out and attract the targeted audience. Since the design is an essential part of branding and marketing, your solution must fit the product requirements and your brand vision. It will not only help you to stand out in the market but also makes customers prefer you over the competition.
Secrets Revealed for Designing Custom Boxes for Cosmetics
Go to any departmental or cosmetic store, and you will be overcome with the huge range of beauty products displayed on the shelves. Small and big Boxes for Cosmetics are designed for a luxurious appeal. It is no doubt that the retailers work hard to make the beauty section lit to catch the attention of every shopper. It is a proven trick to draw the customers by presenting your product well and allow cosmetic packaging to take center stage. Beauty packaging is not like other products. There is a need for hard work and creativity to make the design appealing enough to sell your product with some magical powers.
Here are some tips and ideas to have stunning cosmetic boxes for your next product launch
The Simple Design Could Be a Great Idea
You may have seen beauty products packed in decorative boxes, but if you want to be unique, a simple design can be a perfect idea. The simpler your packaging design will be, the more it will help customers to understand the message. It will also help your product look more natural and organic, which customers will appreciate for sure. Opting for one-color background makes your brand presence strong. It is also an ideal way to differentiate your beauty products from others.
Experiment With Texture and Shape
Another way to achieve uniqueness in the product packaging design is to experiment with the shape and texture. Having different textures for different types of the same product makes it easy for customers to choose the right one. A unique shape and box structure is an ideal way to set your product from the crowd. If you are experimenting with the shape, keep a few things in kind. Will it easy for retailers to stock the products on the shelves? Is there any chance of damage? Will it make it easy for customers to use the product?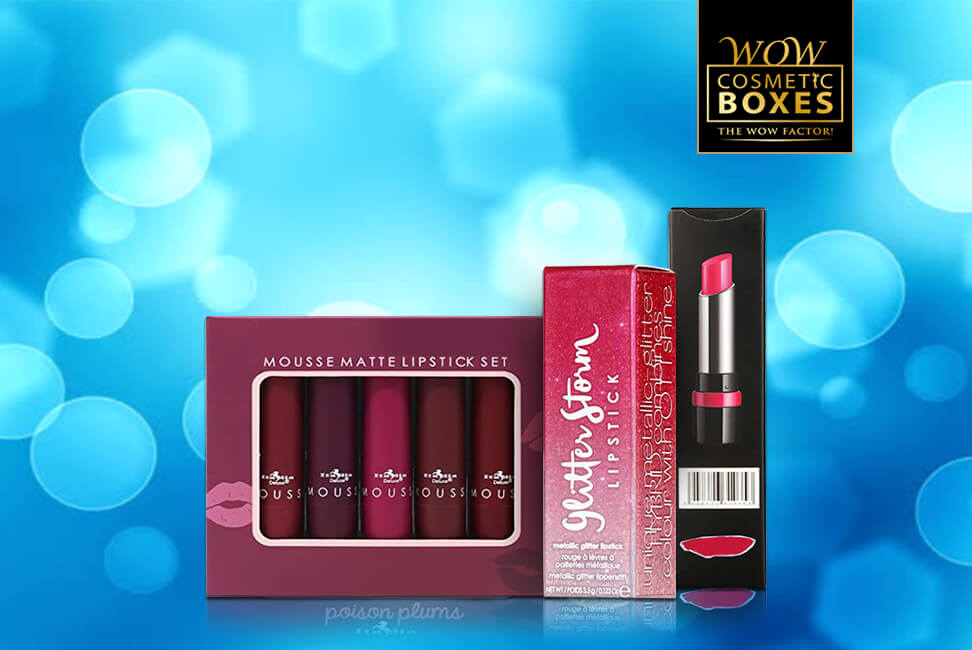 Be More Creative with Lipstick Boxes
How well you design your cosmetic packaging depends on your creativity. When it comes to designing, there is room for many opportunities to test your skills. Be playful and trendy; dull packages always get lost in the crowd. The bold and vibrant design presents boldness. But don't make the overall design too complex or noisy. If you are selling lipsticks in different flavors and scents, try different design options and show your creativity. Colorful Lipstick Boxes with fun elements are the way to go.
Sustainability Is a Huge Trend to Follow
If you want to attract high-end Eco-conscious customers, sustainability is the trend to follow. You will only need a minimal and clean design to draw attention. Choose fully recyclable and biodegradable material. Cardboard and Kraft fits the definition of a sustainable solution. Try to keep the design minimal, and no, simple designs are not boring. Being minimal gives the purity signals, and the use of simple design elements adds a classy touch. Don't forget to mention on the cosmetic boxes that you are an Eco-friendly brand in bold and clear fonts.
Have Some Fun Illustrations
Illustrations are the new and coolest way to stand out on the shelves with the help of your packaging design, and adding a fun element to it gives your product the much-needed appeal. The use of illustration helps you to communicate your message and brand store effectively. Use bright and contrasting colors to grab the attention even from afar. The illustration you will choose highly depends on what message you want to convey. It can about body positivity or saving the environment. Design packaging that makes the customer feel bad throwing it away.
Evoke A Sense of Quality and Clarity
If you are in the cosmetic industry, you must have known the importance of a creative packaging design. Having a unique look attracts attention instantly. Evoke the sense of quality and clarity by suggesting to customers that choosing the right cosmetic product can go a long way in self-care. Make it easy for the customers to guess the product and brand by only taking a glance at the design. When it comes to choosing the best beauty products, customers always prefer quality over anything. So, ensure that your products look genome and branded by choose high-quality boxes.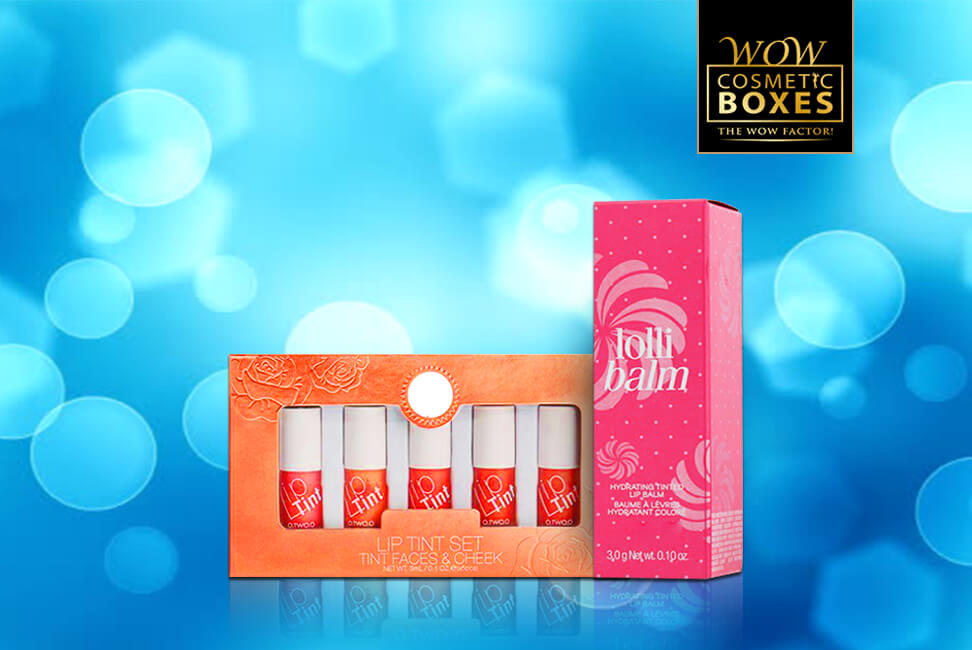 Go For Luxurious and Intricate Design for Lip Balm Boxes
The last tip on our list is to have a product packaging solution with a luxurious and intricate design. Having a luxurious solution for lip balm or lipstick can make your products pop on the shelves. Choose a quality material with a high visual appeal; rigid paper is an ideal option. Select the design elements which represent your product and brand in the best possible way. Don't forget the finishing options to boost the appeal. Lamination and foiling can take a simple solution to another level. The golden and silver version of the boxes perfectly fits the definition of gorgeous beauty products.
Turing your cosmetic boxes into something easy to call and worth remembering can make your business talk of the town. So take some time to analyses the Lip Balm Boxes design and consider what you can do better to deliver an exceptional experience to loyal customers. It will give you the edge over the competition and help to grow your customer base.