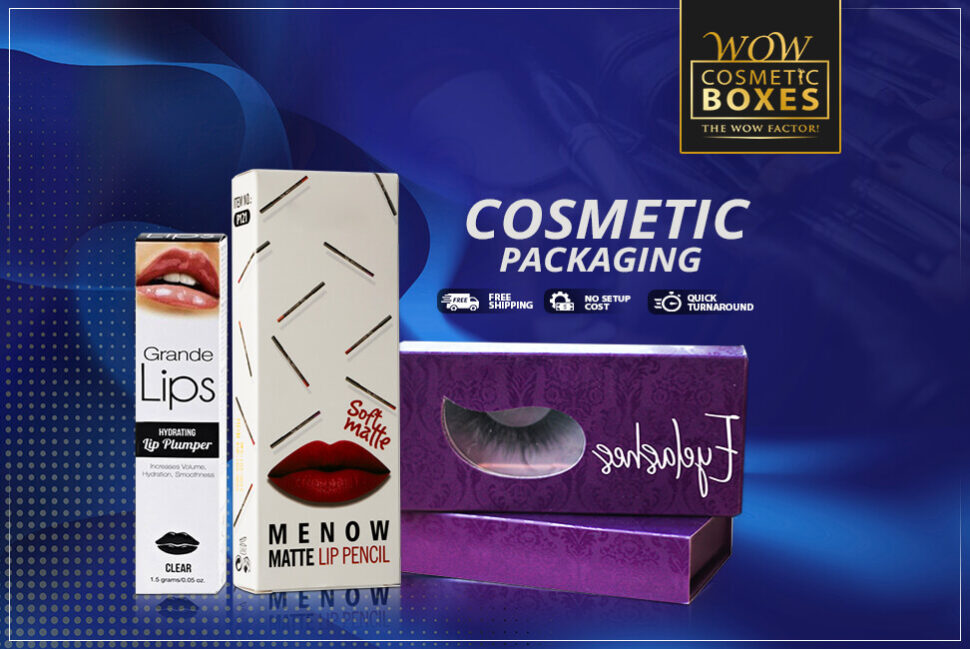 It doesn't matter what type of cosmetic you use and what ingredients they contain. They are in great demand among women to showcase their beauty. However, some of its varieties are not organic either. As suggested by professionals, using organic items can help people control and stop the negative aspects. The competition is much higher and you have to compete against them with Cosmetic Packaging.
Strive For the Best Creativity for Your Cosmetic Packaging
The ideal material for these attractive cosmetic boxes is cardboard and Kraft. Both materials have robust properties. It prevents them from being seriously damaged, especially during the delivery process to points of sale. Now you can no longer worry about solving your problem. Personalized boxes are designed for the protection and safety you bring to your customers. It is an ideal solution to attract more customers to your brand, especially if you are new to marketing. Then it will surely help you to grow famous fast.
It is essential to choose the correct design and style of the cosmetic box. Because it can make your brand survive for a long time. Try to create innovative and unique design templates that immediately grab your customers' attention. In addition to style, the size and shape of the custom box also play a role. When designing the shape of the box, you need to consider whether you want your items to be stacked vertically to bring the box closer to the customer's eye level. Or you can display multiple panels horizontally to maximize space.
Play Obvious with Inserts
Custom boxes contain inserts that serve as the basis for your interior goods. At once, it prevents components from slipping on the display's outer layer. The inserts keep the items exactly in place and present them most elegantly. The goods are safe from damage this way. Also, they make it easy to move your material from one retail store to another.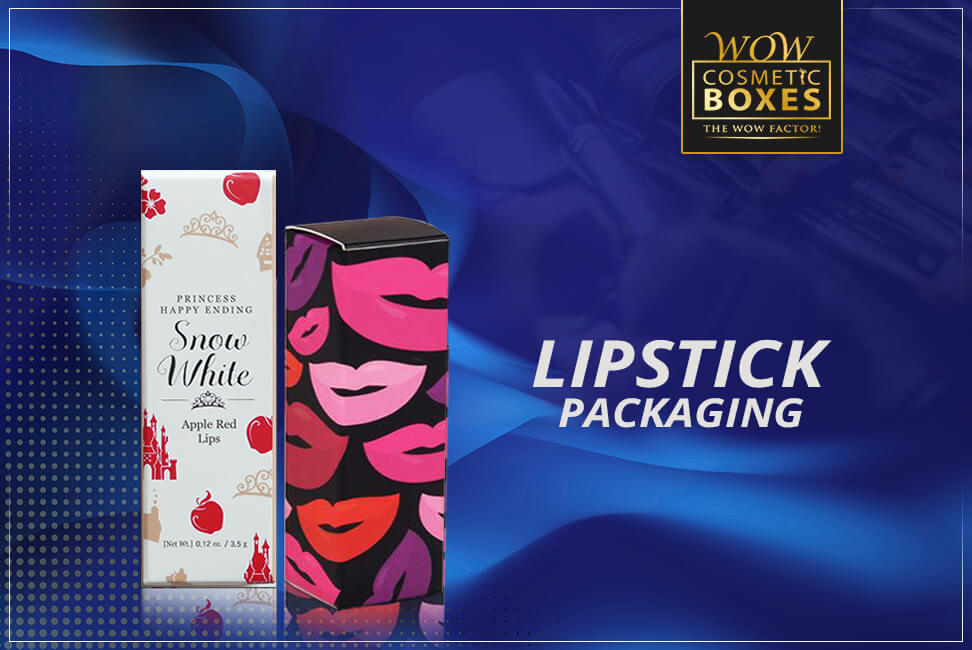 Lipstick Packaging – Support Your Brand Recognition
Lipstick is known for its beauty benefits and is in great demand for makeup. Cosmetic industries are competing to make their makeup products visible on the shelf. Also, they work really smartly to accomplish the increasing demands. And to sell their products, they need to present them uniquely to get attention. As for lipsticks, they require classy Lipstick Packaging to appeal to customers and get more attention.
Representation Acts as an Information Tool
Mentioning the product details can influence a customer's purchase decision. Customers are more unquestionably satisfied when they have the technical knowledge of the item they are buying. The high-quality one always contains all the pivotal details about the product. For example, what ingredients were used, when, and how they are made. Also add the details about when it expires, and all other necessary details.
A lipstick box printed with your brand name and logo will help you stick out from the competition. Leave an unforgettable effect on your consumer's mind. Your audience will appreciate a unique and eye-catching lipstick box. It's the best way to get customers to come back to your brand. Not only they will like your efforts but also will tell others about them.
Lipstick boxes can be individually designed in any shape and size. To make your appearance more attractive, you can add your logo and use different fonts and graphics. A subtle floral ornament can be used to decorate your box. Customize them and create unique features so that you can design the right one for your product. You can add them in a luxurious and sturdy look to add charm to your good and protect your valuables!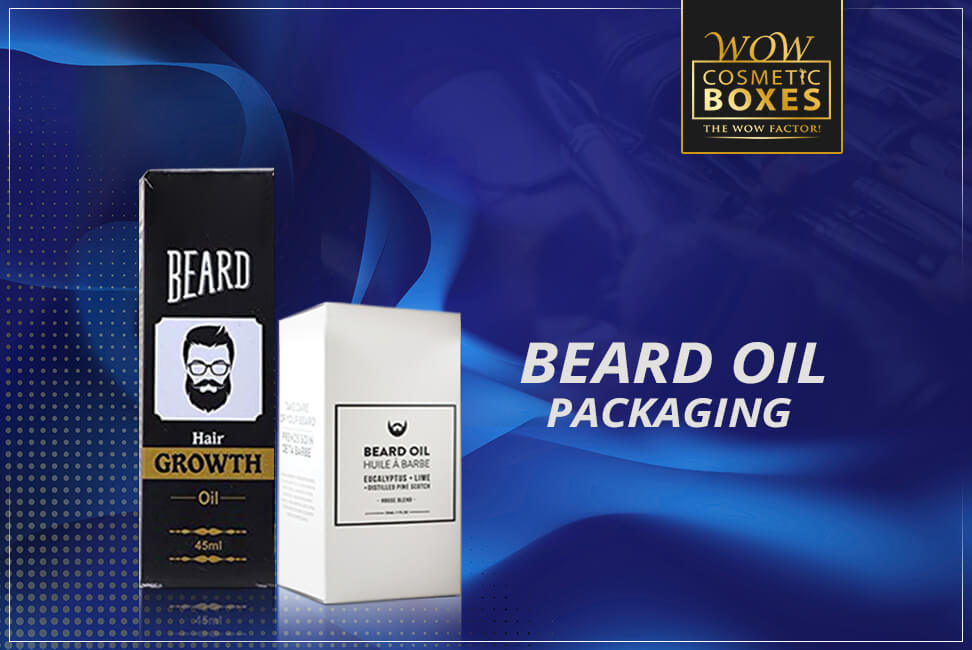 Beard Oil Packaging – Works Simply Amazing
Beard oils are creating hype these days. They come in fragile bottles and jars. If you're wondering what the solution is for protecting beard oils might be, don't worry. Bespoke Beard Oil Packaging is a premium and ideal solution for you. It provides resistance to unexpected climate change. It protects the oil bottles from breakage and damage. It does not allow the oil to leak. Furthermore, it keeps your oils in their original form and gives them an appropriate look.
The Print and Process Options Must Be Perfect
Printing product details on custom beard oil boxes can be very helpful for customers. First, understand the goods you sell. If you want your customers to recognize you at first glance, opt for an inviting look. They would buy your products right away and you could earn their trust. Gaining the trust of your customers in marketing is a rather difficult task. However, this may be possible by adding a logo and the required product and brand information. It is to be expected that people will trust a brand that has its logo and information printed on them. Your product encourages the customers to buy it. There are many printing and graphic design techniques used in marketing by many brands. The whole scenario embraces them empowered in the end.
Custom boxes have many color options and offer many printing techniques. They help give you a complete look to make you more attractive. With a matte and glossy finish, it can attract customers' attention. Because this makes the design aesthetically pleasing. This is how customers want the good.
These are designed to fit your business and exceed your expectations. All of this can be achieved by providing boxes that are uniquely made by highly skilled professionals. It doesn't matter what shape or size you want to customize your outlook. Professionals can implement it without compromising the quality of their items.