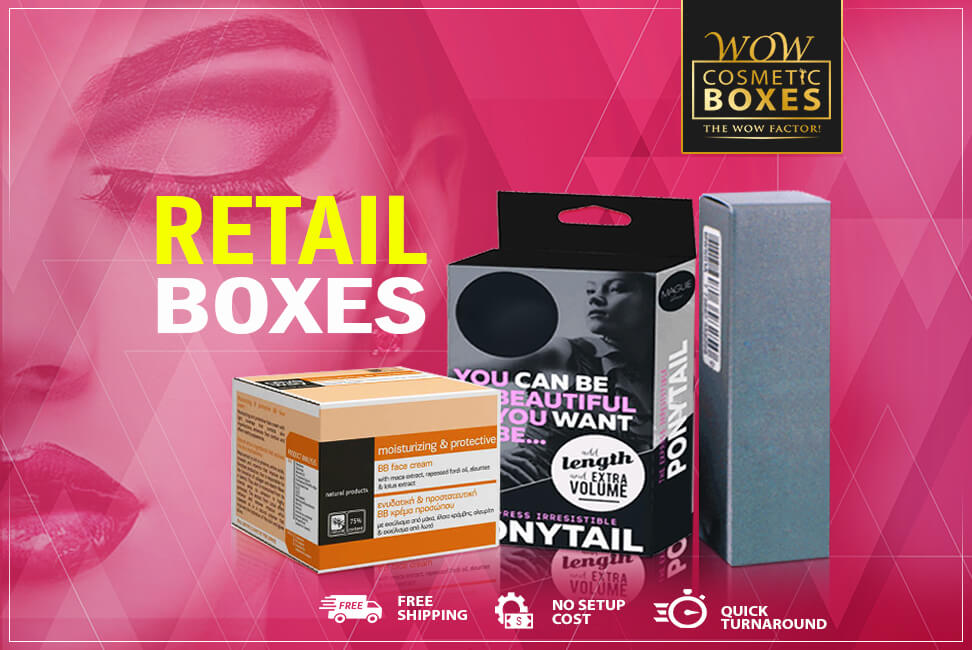 The key to a successful business is packaging, whether it is small or large. Today's world is full of options for everything. It's sometimes hard for any brand or company to stand out from the competitive brands. Custom packaging is the best option to shine on retailers' shelves. When it comes to custom containers, the market is full of possibilities. Nowadays, many businesses choose Retail Boxes for their product presentation. Retail packaging is customizable, which helps to create a long-lasting positive impression on the customers. How you present and showcase your items in the stores' matters a lot in the retail business. Your sales can also jump if you come up with the right strategy and planning.
Why Custom Retail Boxes Are The Top Choice Of Brands?
Customers will not give a second glance at the product if the packaging looks cheap and boring. Custom retail containers offer interesting customizing choices for your goods. You can personalize these with desired designs, shapes, and colors. Retail packages made with high-quality material protect your products till it reaches their destination. Custom retail packaging is crucial for advertising and marketing purposes. Printing valuable information on all sides of retail cartons is easy. Your brand colors, product details, and other relevant information on retail packages influence customers' buying decisions. To compete in the retail stores, it is essential to present your products uniquely to grab the customer's attention.
Unlimited Options Available For Custom Retail Containers
While visiting the retail stores, you may have noticed products are packaged in different styles of packages. When it comes to choosing the right retail box, the market is full of options. The right box will be a key in improving customers' experience. You can pick the best according to your product size, design, and your affordability. A retail box offers many advantages, so make sure to consider the best for your product. From the gable containers to the custom pillows, each one offers unique benefits to the users. So consider your product requirements before making the right choice.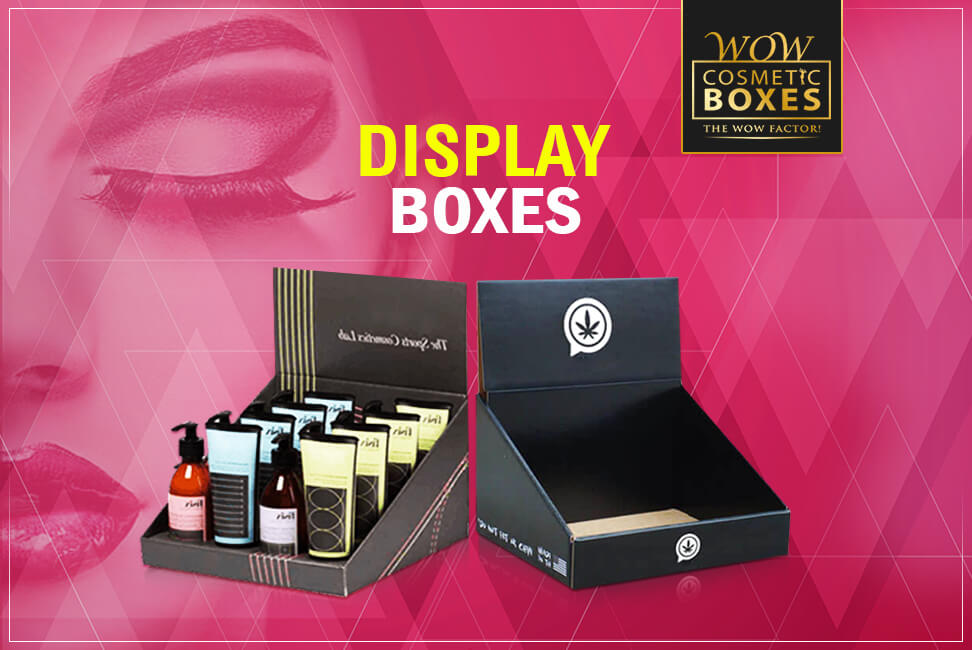 Hinged Lid Packaging Is the Best Choice for Display Boxes
Hinged boxes are also known as rigid setup or book-style containers. The hinged lid is attached to the body. It covers the base and provides closure to it. These containers protect the inside content as they are robust, durable, and non-collapsible. When you are looking for safety and protection, hinged lid packaging is the way to go. These are only made from sturdy paperboard; it makes them perfect for Display Boxes.
Hinged lid containers do not need any expensive dies like in folding cartons. These are user-friendly as the opening and closing of these containers are fast. Customers always go for quality; a hinged lid box is a powerful way to present your product. The material is capable of high-quality printing, coating, and embossing. The traditional style and appeal attract the customers. Their lower carbon footprints make them Eco-friendly.
Present Your Items in Versatile Gable Boxes
Have you got bored with old-style boxes? Give your packaging a fresh breath with Gable containers. The material used for manufacturing is cardboard. You can fold it into a sturdy box with a handle. These are popular to carry gifts and food items because of their material and shape. These are simple and easy to take, which provides convenience to customers. Gable containers increase the value of your product.
Gable boxes are cheap as the material used for packaging is low cost. You can personalize them in your way. You can add window cut-outs, die-cut shapes, and your logo in different colors. For the finishing option, you can choose embossing, coating, or lamination covering. Custom tags and ribbons on the handle will surely grab the attention of customers. A little personalization will add life to your product.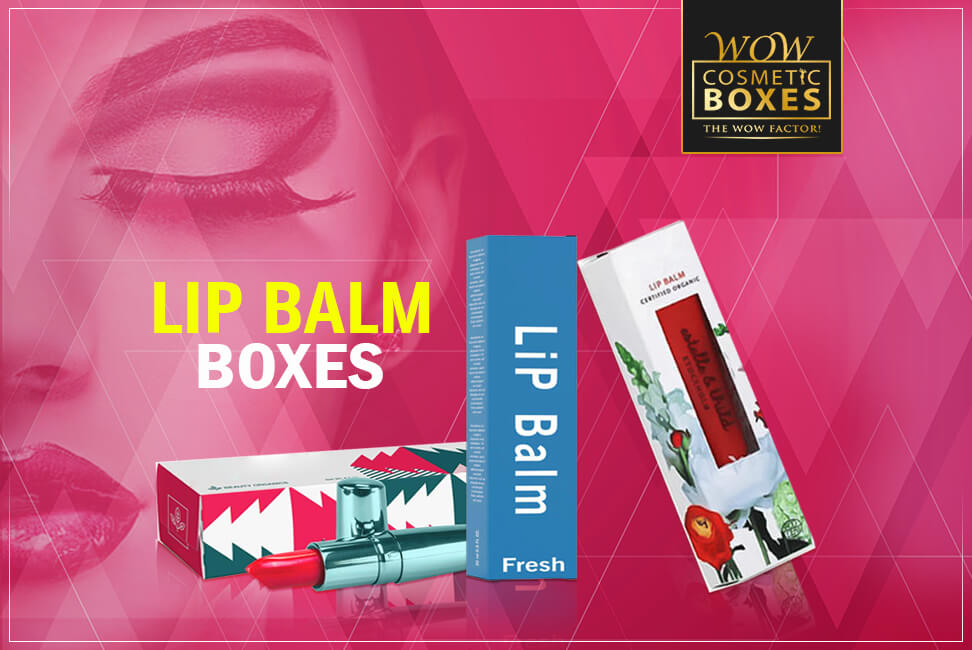 Cardboard Packaging Is a New Trend for Lip Balm Boxes
A cardboard box is usually referred to as the master pack or shipment box in the packaging industry. It can carry a variety of products regardless of weight or size. Cardboard is durable and offers a sustainable packaging solution. It is environmentally friendly, and you can dispose of it readily. Lightweight cardboard boxes are easy to dispose of. Handling lightweight containers during packaging, loading, and unloading is convenient. Cardboard is durable, which keeps your items safe during transportation, shipping, and shifting. It makes the material an ideal option for Lip Balm Boxes. Handles on the top make them easy to carry from one place to another. These containers come in various thicknesses, which make them perfect for any product. Cardboard offers one of the cheap packaging solutions. Manufacturing and assembling don't need much labor cost. Moreover, you can fold them up and store them for later use.
Custom Suitcase Boxes Are Suitable For Brand Promotion and Marketing
Suitcase boxes are die-cut cardboard containers. The shape of these resembles a suitcase. These may look like the ordinary, but self-closing feature and handle make them unique from other available options. These are functional as you can carry them with you conveniently. For keeping and categorizing small or lightweight items, a suitcase box is an ideal choice.
Suitcase cartons come in various sizes and shapes. You can use them as a unique way of brand labeling. For customization, you can add your logo and customized graphics to reinforce branding. For further options, you can go for window cut-outs, foil stamping, or embossing. You can use custom suitcase boxes for a variety of marketing purposes, from competing on retailer shelves to brand promotion.