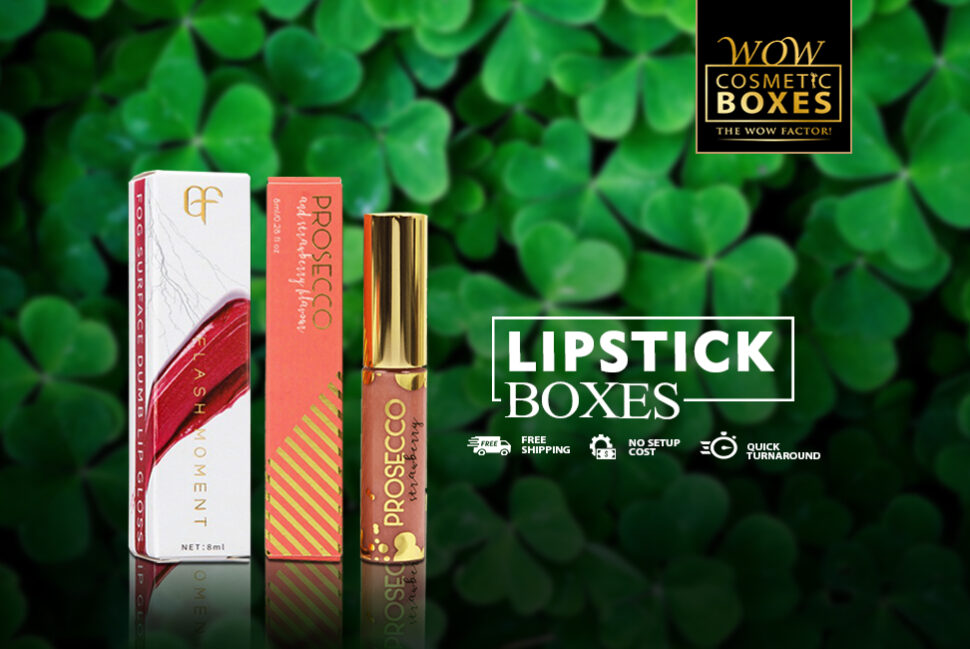 Customers are shifting from buying unpack-aged goods from local retailers to packaged cosmetics from reliable brands. The change in customer's shopping behaviors has made brands try their best to represent their cosmetic items to the customers professionally. There is no rocket science behind an attractive display; you only need a custom packaging solution to influence customers. Big brands always opt for custom boxes to package their products. But still, many businesses prefer the old brown boxes. Little did they know that this small mistake will cost them a fortune in the long run. So, if you are also relying on brown containers, it is time to switch to custom packaging solutions.
Tips To Choose the Right Lipstick Boxes for Your Products
Custom packaging is the ultimate solution to package cosmetics, but it is not as simple as it seems. You cannot pick a box and insert your item in it. It is essential to ensure that you are making the right choice when it comes to Lipstick Boxes. Packing your product is more than picking a container. You need to consider your targeted audience, item requirement, market demands, and latest trends. The right solution always draws customers towards your brand. It also keeps the inside content secure during handling and shipping. There are some essential points which you should consider for a successful packaging solution.
Always Consider Your Budget
Before you start any work which requires money, the first thing you must do is to determine the budget. Considering your budget at the very start can save you from failure at the end. It will help you determine what material you can use and how much you can spend on the artwork. Material options like rigid paper have great texture and visual appeal, but it is not an affordable option for small businesses. Finishing options also add to your cost. But it doesn't mean that you can ever have an eye-catching solution. There are many affordable options as well. Cardboard is an ideal option as it is very affordable and has perfect design capabilities too.
Take Functionality into Consideration
Once you have decided on the material, it is time to talk about the functionality. Consider how your package will perform under different conditions matters a lot. No matter how visually appealing the design is, if it can't protect the product, it will be useless. We have mentioned many times that cosmetics are delicate items and need a material with great strength. Make sure that the box doesn't have too much void after enclosing the product. Choose the size according to the product dimensions. Design a package that is appealing and functional is always cost-effective in the long run. Always choose a protective solution instead of replacing the damaged item later on.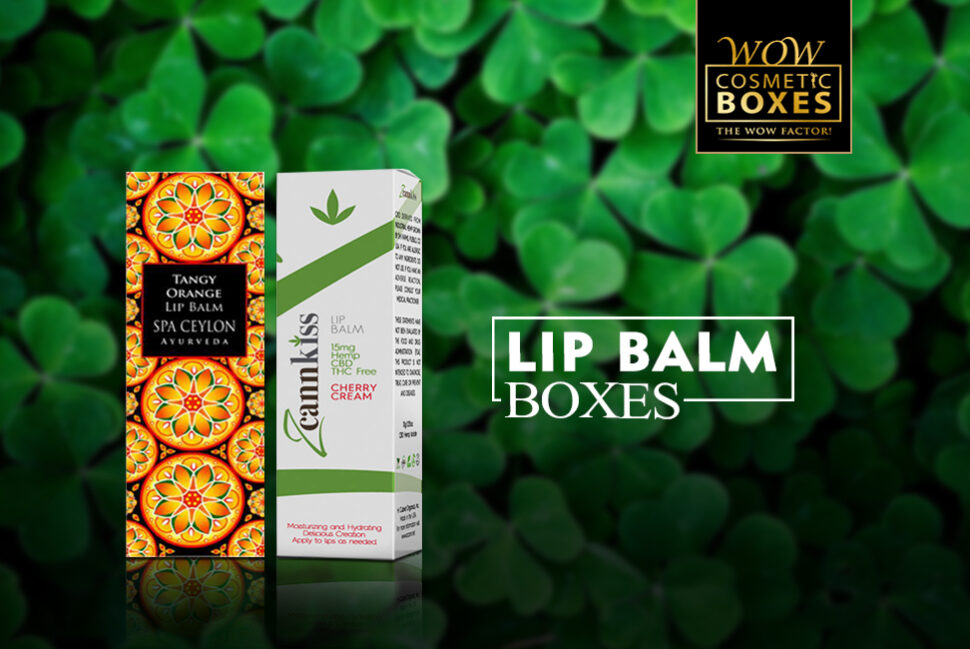 Explore Different Styles for Lip Balm Boxes
One thing you also need to consider is the different packaging styles available for Lip Balm Boxes. You will find a range of styles in custom boxes. Each one has unique features and offers incredible benefits. You also have to consider that every form comes with different material and finishing. So, always consider your product and its requirements before making the choice. The best thing is you can customize every box to meet your needs. It is not impossible to have something relevant to your product, company, and customers. Some popular styles to consider are folding cartons, display boxes, custom sleeves, pillow boxes, gable styles, and corrugated containers.
Treat Your Products like Yourself
When it comes to custom packaging, always treat your goods like you are treating yourself. You don't want to live in a very small or too big apartment. Choosing the perfect space always leaves great effects. Always pick the box which fits your cosmetic goods perfectly. There should not be too much or too little void in the box. Both are a serious threat to product security. Choose the material which keeps the inside content from every risk. If your item needs extra protection, try using fillers. Taking your time to choose the highest-quality material will not make you regret it. One more thing to consider is the visual appeal. Always choose the design which makes your item look exceptional.
Keep Your Customers at the Forefront
It is essential to consider the budget, functionality, and design, but it is also crucial to keep your customers at the forefront. You can't be successful in the saturated cosmetic market if your customers are not there to support you. Keeping your targeted audience in mind will help to meet their expectation and make an impact on them. The choice of material and design should be relevant to your brand, or it will confuse the customers. To influence customer purchase decisions, do your research and understand them to make the right branding decisions. Doing research is an ideal way to learn about the targeted audience. Always listen to your customers and cater to their needs.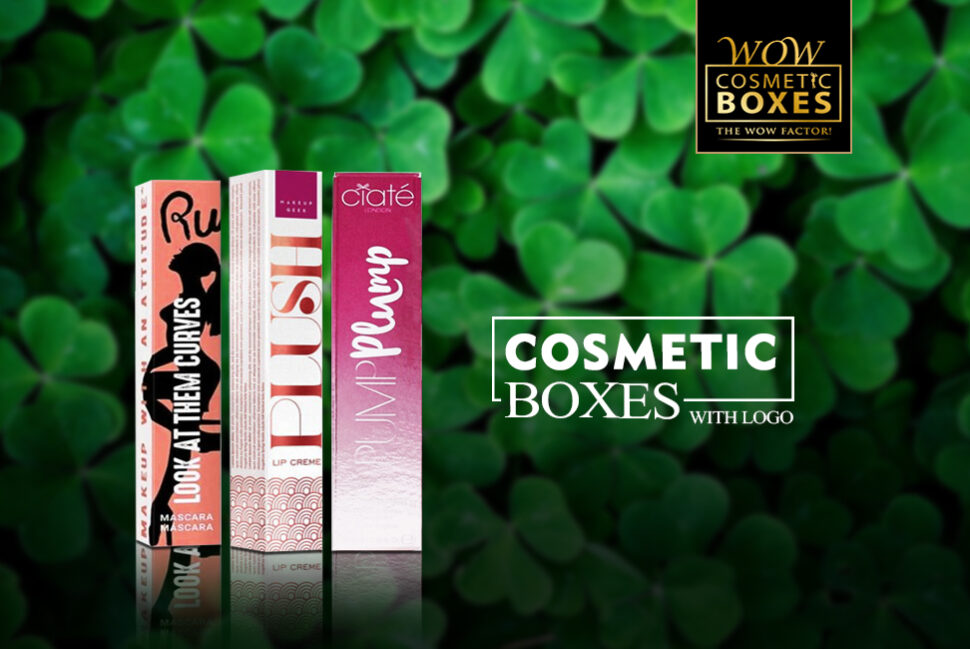 Always Stand Out With Cosmetic Boxes with Logo
To be successful in the crowded marketplace, it is always recommended to consider your competition. It is an area where you have to think very hard to represent your product uniquely. Incorporating your logo into the cosmetic boxes is one way to set your brand apart from the rest. Go to the store and see where your item will be placed on the shelves. If all the items on the shelf have the same color and theme, make sure to stand out with unique design elements. On one hand, it will make you stand out, and on the other hand, it draws customers to your brand.
There are endless opportunities available when it comes to designing Cosmetic Boxes with Logo. The only limitations are your creativity and budget. Make sure to review all the available options to choose the best solution for your cosmetic business. Come up with a design that convinces the audience that your brand is worth giving a try. By considering all the above tips, you can have beautiful, eye-catching, and functional packaging.