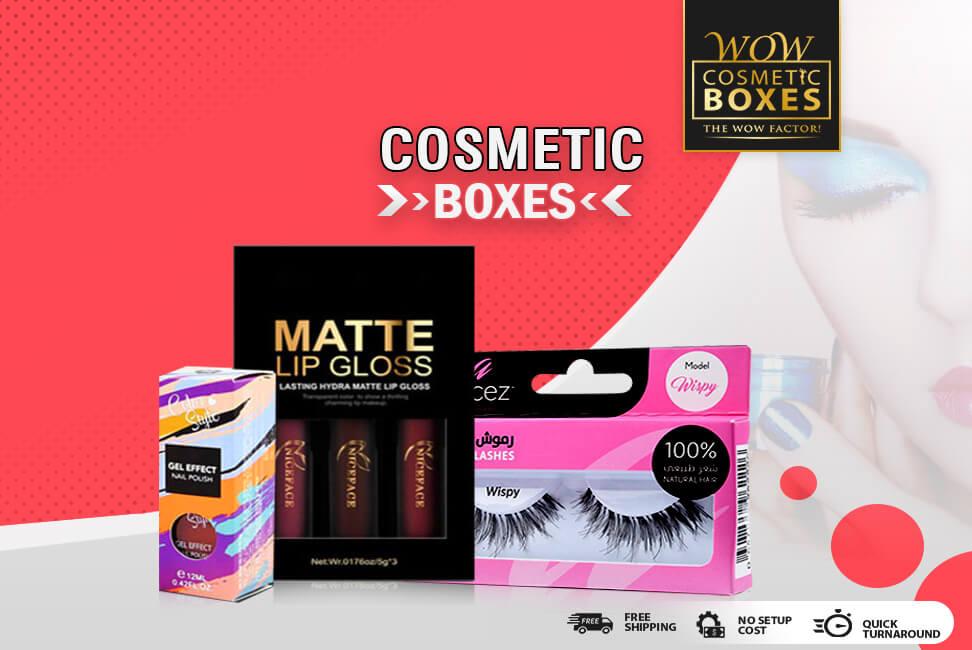 The demand for cosmetic items is increasing day by day. To meet the increasing demands, the cosmetic industry is becoming more and more competitive.  Online and physical stores are overloaded with cosmetic items, and you need an effective strategy to stand out in the crowd. Custom packaging plays a crucial role in driving attention. Have you ever wondered what the process for designing packaging for cosmetic items is? Well, you are here for a real treat. This article is dedicated to designing the perfect Cosmetic Boxes. A package design gives the customers a sneak peek of what they can expect from your product. A well-executed design has the power to grab attention and convince customers to make a purchase decision. If we say you only someone tells you looks don't matter, he is wrong. Aesthetics do matter when it comes to influencing purchase decisions.
Define Your Targeted Audience for Cosmetic Boxes
All successful marketing campaigns begin with defining the targeted audience. The step towards designing successful Cosmetic Boxes is to know whom you are targeting. Without knowing the ideal customers, you will only be shooting arrows in the dark. It usually depends on what you are selling. If you are selling lipstick, the targeted audience is usually women. Knowing that you are targeting women is not enough. You need to do deep research regarding their age, purchasing habits, and needs. What is their average age? Are they looking for something organic? Should you go for a natural look or the playful one? Answer to these questions will help you find a solution designed only for your targeted audience.
Have a Clear Design for the Cosmetic Boxes
Packaging design is all about impacting the customers with something unique and innovative. A customer wants to know a thing at the first look – the product name and the brand behind it. If your Cosmetic Boxes fail to provide the relevant information, customers will not give you a chance. Make sure to answer every question a customer may have. One way to provide the information is to use custom labels and stickers. Avoid using too much text; it will make the design look cluttered. Use simple and not-so-fancy fonts to increase the readability. Another thing to take care of is the font size. Ensure that the customers will understand what you are trying to say.
Use Bold Patterns and Fonts for Lip Balm Boxes
If you truly want to make an impression with Lip Balm Boxes, the simplest way is to go bold. The bold and head-turning graphics are in the trend now. It is hard to beat a unique and outgoing design at grabbing attention. You can go for the elaborate and colorful graphics for cosmetic packaging and its labels. It will be hard for customers to resist stunning hard work. Another secret weapon of a successful design is the unique and bold fonts. You can modify the fonts to take your artwork to the next level. Many cosmetic businesses prefer to go for text printing instead of graphics and patterns. Letters scattered across the packaging box are enough to attract attention.
Work On Both Outside And Inside Of Lip Balm Boxes
We have heard it much time it is inside that matters. But when it comes to cosmetic packaging, both outside and inside matter. The box is the first thing customers will see when they pick your product from the shelves. Customers will be left with a negative impression of a less-than-attractive outer appearance. The choices you will make while picking the design elements do matter. Use high-quality material, choose eye-catching design elements, and opt for the finishing option. Like outside, you also need to work on the inside of the Lip Balm Boxes. An inside print or the use of custom inserts is all you need to make a lasting impression. Add a discount coupon or a product sample to promote future purchases.
Keep a Close Eye on the Trends to Design Lipstick Boxes
Custom packaging is an ultimate opportunity to stand out and draw the customer's attention. It serves various functions for you including protection, differentiation, and brand positioning. When you are in the cosmetic business, it is essential to design Lipstick Boxes according to the latest trends. It will help you maintain the brand credulity and allow you to compete more effectively.  You need to pay attention to what is trending in the market and the demands of customers. The top trend in the market is sustainability. More and more customers are expressing their concerns about non-recyclable packaging solutions. They are not ready to choose products that come in non-sustainable solutions. You need to keep in mind that not all trends are worth following.
Design Lipstick Boxes That Speaks To the Customers
We all know how competitive the cosmetic industry is, and you need to do something extraordinary to stand out. Always design your Lipstick Boxes by keeping the ideal customers in mind. Packaging and labeling designed according to the potential customers can boost sales. Boosted sales and revenues ensure the success of your business. Try to communicate your message in a way that is easy to understand by the customers. If you truly want to engage the customers, you need to keep a few things in mind. Keep your brand message consistent across all channels. Tell a compelling story to the customers and surprise them with something unexpected. Packaging design that speaks to the customers is a great marketing opportunity.