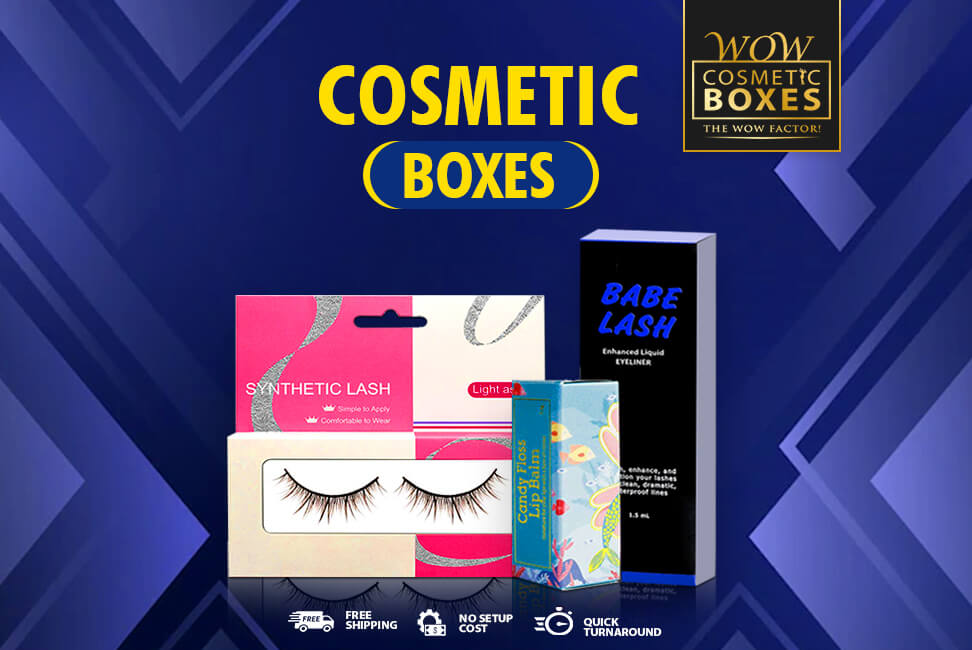 Designing high-end cosmetic packaging requires special attention and care. It is vital to have a vision of the brand identity and image you want to create. You also need to consider all the final touches to make your cosmetic packaging design stand out without breaking your budget. To design a premium beauty product packaging, you need to be aware of the latest trends in this industry. Also, it's crucial to understand your target audience and your competitors. Well-designed Cosmetic Boxes can convey a premium look to the buyers. This article will share nine tips to help you create high-end cosmetic packaging.
Consider Your Target Audience for Cosmetic Boxes
When designing a product package, it's essential to consider the target audience's preferences. The most effective way to do that is to conduct market research. First, ask potential consumers what they would like to see in the design of your product package. Then, you can ask them to fill out the survey forms or share their opinion on social media handles. It will help you connect with the target market on a higher level. Then, when you design Cosmetic Boxes according to the customers, they will surely buy your product.
Use Premium Quality Material for Your Cosmetic Boxes
Good quality materials are vital when it comes to designing cosmetic packaging. The material choice plays an essential role in making your products stand out on the shelf. Use premium quality materials such as corrugated or cardboard stock. You can customize the material of Cosmetic Boxes according to your requirements. The look and feel should also be visually appealing enough to entice buyers to pick up your product off the shelf or order online when they see it online or in a store.
Ensure That the Design of Cosmetic Boxes Is Consistent
Consistency is an essential part of branding. When creating a design for your Cosmetic Boxes, you need to make sure that it reflects everything your brand represents, including its values and style. An excellent way to achieve consistency is to use the same color palette and font styles across all elements of the product package. Brand consistency helps you build brand recognition in no time. It also allows customers to pick you over the competitors.
Use Crisp and Clean Typography for Designing Soap Boxes
Typography plays a significant role when you are designing Soap Boxes. When choosing a typeface for this purpose, make sure to choose one easy to read and simple in appearance. For example, you can use a sans serif typeface for your logo, brand name, and other information. If you want to add extra details to your soap packages, make sure that the text is easy-to-read and the lines of text are not too long. It will ensure that the information is readable at all distances.
Consider Using the Illustration for Your Soap Boxes
If you want to make your packaging visually attention-grabbing, illustration is the way. Including illustrations on your Soap Boxes can be a good idea if it complements your brand message. Illustrations allow you to communicate various aspects of your products. You can easily use visual graphics to share your brand message and other messages. However, ensure that the illustration complements your branding and development. You must avoid using illustrations that can distract the customers from it.
Use the Texture to Enhance the Design of Soap Boxes
Including texture in your packaging design can be an excellent way to make it stand out from other products on retail shelves. It is particularly beneficial for personal care brands. For instance, if you are selling soaps with natural ingredients, the use of texture in Soap Boxes can help boost sales. In addition, it can give you a competitive edge over the other companies. Finally, keep in mind that many customers value the texture while purchasing.
Choose Embossing and Debossing Elements for
Finishing options add dimension to your boxes and the premium value your brand needs. You can apply embossing on your brand's logo and use debossing for other design elements on the box. These techniques will create a luxurious feel to the packaging and look more high-end. With embossing, your design elements will protrude outwards from the box's surface. Debossing pushes inwards. It creates a visual appeal that sets your Lipstick Boxes apart from the others on the shelf.
Apply UV Coating on Lipstick Boxes for a Luxurious Finish
UV coating is one of the best options to give a glossy finish to Lipstick Boxes. Many luxury brands use this technique. It is not very expensive, and you can quickly get it done from any printing company. The application of UV coating will give a shiny finish to your boxes that will make them look more valuable. You may have seen various high-end cosmetic packaging with UV coating in the stores.
Use Metallic Ink to Design Lipstick Boxes for a High-End Feel
Metallic ink gives a luxurious look to any product, including Lipstick Boxes. It adds a sense of boldness and style to the product and makes it stand out from its competitors. The color of the metallic ink should match the lipstick color to highlight your brand's identity. It will help you gain customers' attention at first glance and make them want to buy your product. You may use it to print the logo or other details of your cosmetic products on your packaging.