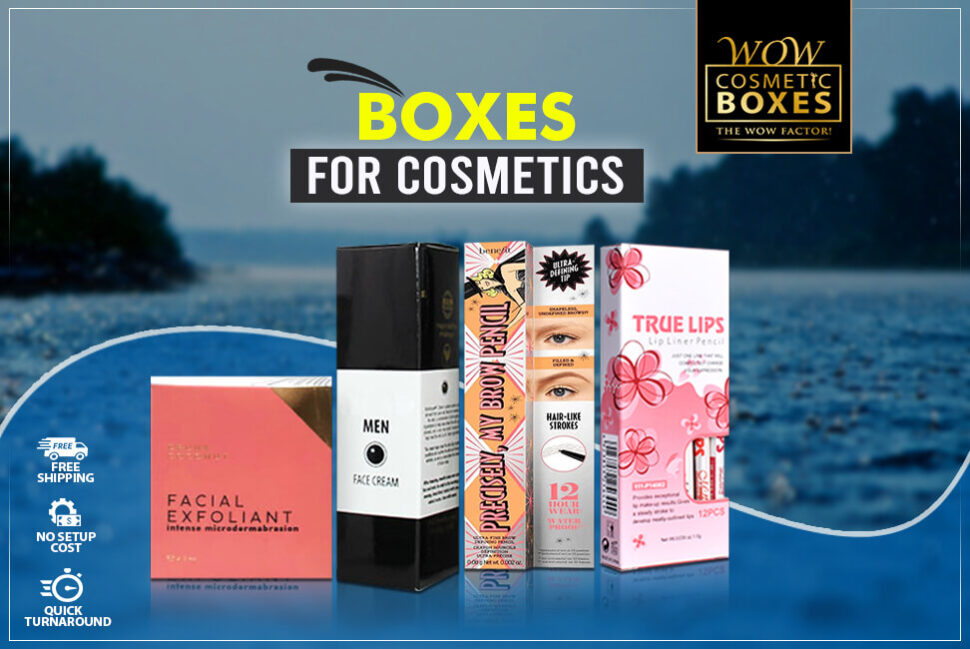 One of the most crucial parts of marketing and branding is custom packaging. Whether you sell your products in retail stores or online, you can't deny the importance of an eye-catching presentation. Custom boxes not only help to strengthen the brand image but also get customers excited about their purchase. Having a great packaging design is as essential as having a high-quality product. If you want the customers to connect with you on a personal level, you need to work both on the outside and inside. It is essential to have a good understanding of your brand and the targeted audience for a great design.
How Can You Design Eye-Catching Boxes For Cosmetics?
Standing out in the cosmetic market is crucial to getting noticed. A uniquely presented product is all you need to get the customer's attention. But it is not as easy as it may seem. You need to work on several elements and consider different factors to pull out a great design. Once you have understood all the insights, you can design perfect Boxes for Cosmetics that can help you to communicate your message to the targeted audience. Admit it or not, a custom packaging solution has the power to take your business to the next level. If you have ever imagined eye-catching custom packaging, we are here with some great design tips only for you.
Branding Is the Key
When you have a new product to launch in the market, you may want to jump into the designing phase directly. But before starting the design process, you need to work on the branding. Having a solid brand identity is very essential for a great packaging design. You must understand what your business represents and what its values are. The overall aesthetic and appeal of the packaging design should match the key branding elements. Make sure to incorporate your name and logo into the design. If you already have a branding guide in hand, you are way ahead of several other brands.
Think About The Inside
If you want to give your customers an exceptional experience, you need to work both on the inside and outside of the box. Opening the package and taking the product out should be an experience. As soon as customers open the box, the first impression should be memorable. Make sure that the customers receive more than the product. Small touches can make a big difference and elevate the brand experience. You can use a nice branded sticker to seal the box, or you can go for cool fun cards for a unique experience. How you design the unboxing experience depends on your creativity. Customers notice small detail, and you need to work on them.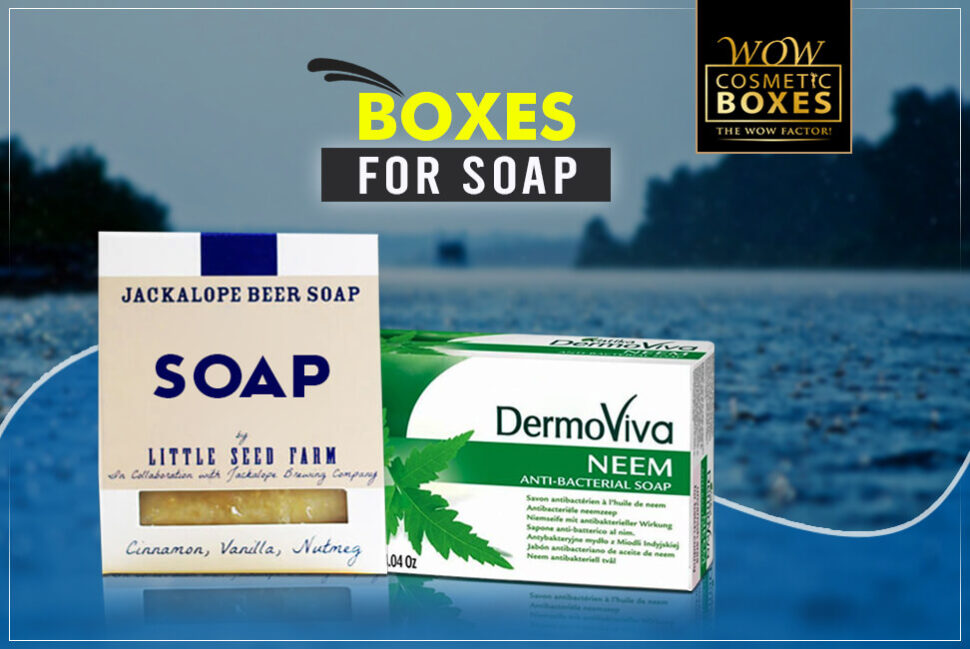 Design Boxes for Soap to Be Usable
We all know how crucial it is to have a well-designed and eye-catching solution. But to make the design unique, don't compromise on the usability. If the design is not functional or if it takes forever to get the product out of the box, you are going to disappoint the customers. Making your custom boxes usable is essential to winning customers. Consider yourself in the customers and how you would like to use your favorite cosmetic item. Be sure to include all the details in the Boxes for Soap to make it easy for the consumers to get the best out of their purchase. A functional solution is far better than an appealing one.
Stand Out With the Design Elements
If you want your cosmetic packaging to grab the customer's attention in no seconds, make your design visually appealing. One of the ideal ways to grab attention is to stand out in the crowd. Most cosmetic businesses have a limited approach when it comes to the design of custom boxes. They always think about three to four colors and the same patterns. If you truly want to draw potential customers, combine the design elements unexpectedly. By opting for something unusual, you can set your product apart from other similar items. If other companies are doing something unique and different, you can take inspiration from them. But keep your design original and relevant to the brand.
Being Sustainable Is a Crucial Element
Going green is the most crucial element of the packaging design. More and more cosmetic businesses are making a shift towards sustainability. The first step is to use sustainable and eco-friendly materials. Making a simple change to your process can make a big difference. Sustainability brings many benefits to your business. When you optimize the whole process for a better environment, it can have zero to a small negative impact on the environment. How your packaging makes an impact on the environment influences customers' loyalty to your brand. It not only benefits the Mother Nature but also helps cosmetic business to save the cost. By using less material, you can have more storage and space.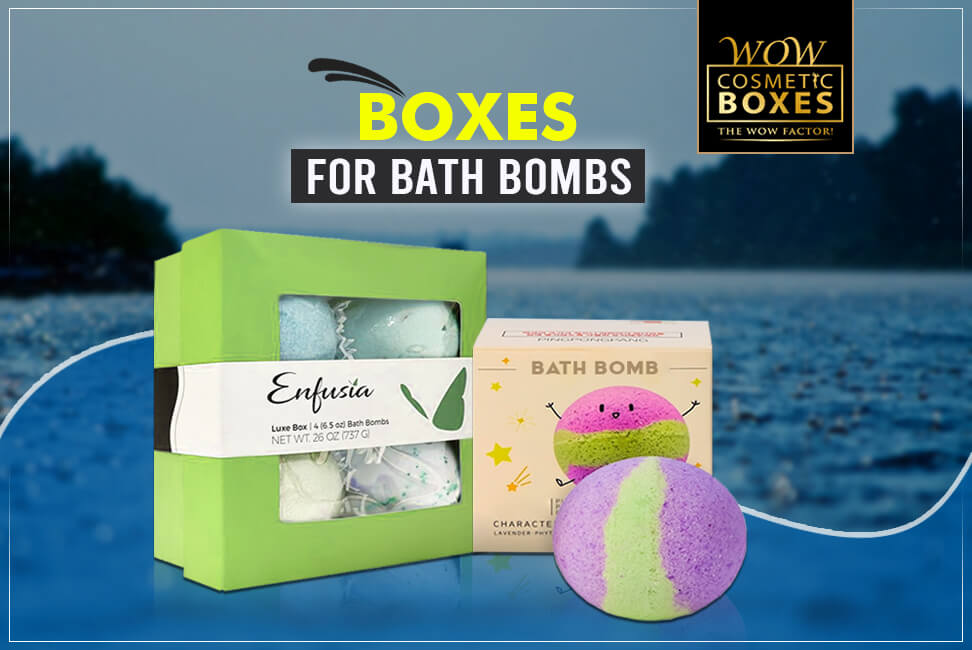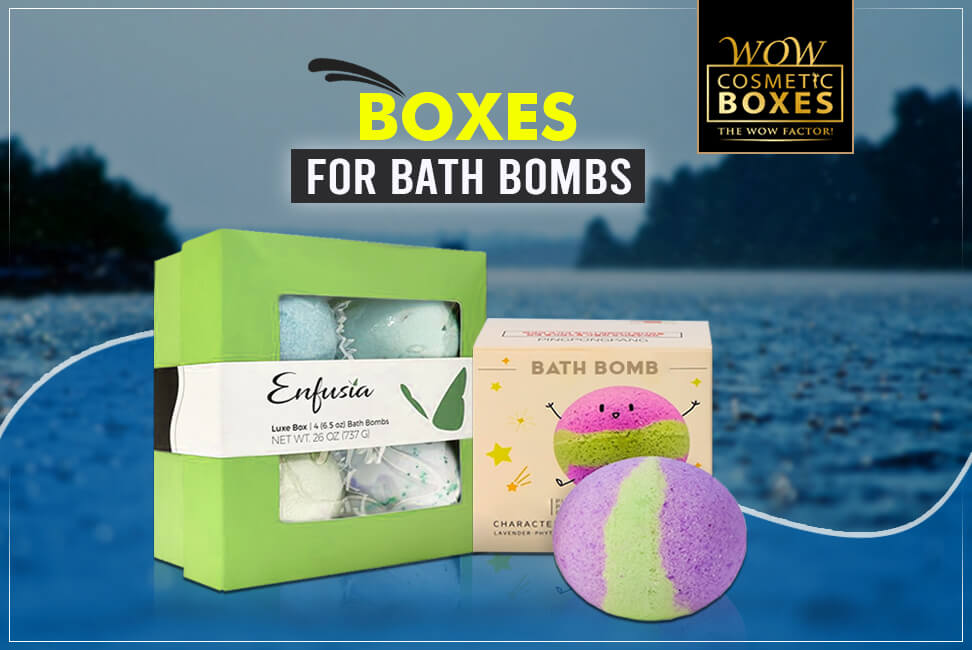 Trust on Your Designer Boxes for Bath Bombs
You probably have in mind what you want in the packaging design and how can you communicate your vision to someone. It is best to hire a designer with the knowledge and expertise. But the most important thing is to give the designer freedom to design something professional and outstanding. Don't manage the whole process on your own. Communicate your needs and the core elements you want in the design and leave everything else on them. If they want to add something on their own, let them do it. They know better than you and can come up with something which makes you stand out in the crowd.
There is a lot to work to do for designing perfect Boxes for Bath Bombs. A customized solution helps you stand out and catches customers' attention. We have provided you with a complete guide on how the design elements work and to incorporate them to bring your vision and design to life. We recommend hiring a professional designer and getting started now.