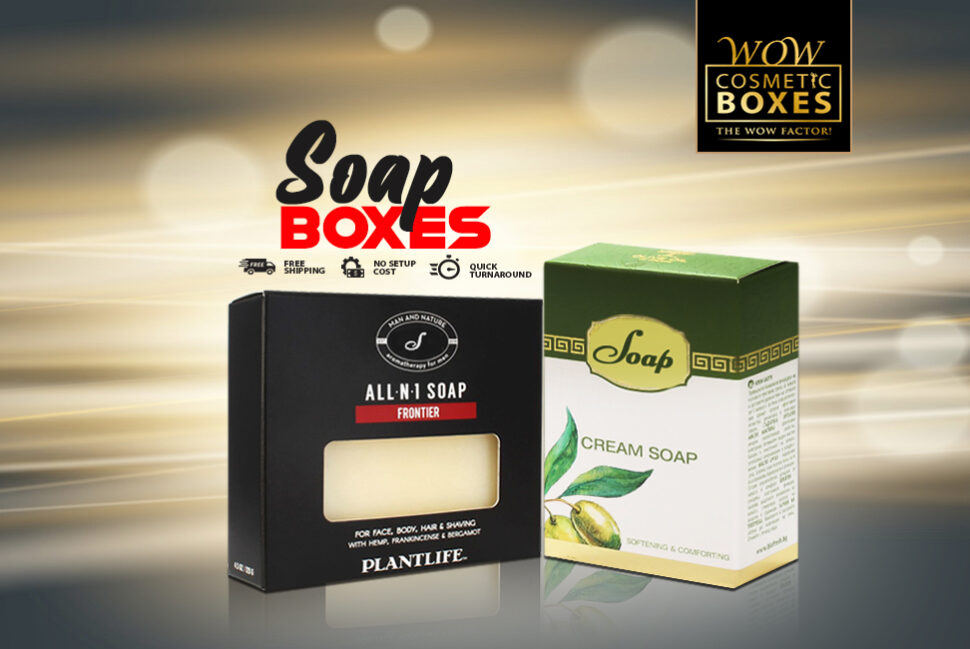 All the product comes in some type of protective containers. The increase in the trend of online shopping means the excess use of packaging, which ultimately results in more waste. W have heard many times how a non-recyclable packaging solution is harming the environment. Plastic is polluting the world dangerously, as it does not decompose and ends up as litter which pollutes Mother Nature. Brands are under great pressure to find a new and innovative solution to reduce their carbon footprints. In this height of the pandemic, many manufacturers are switching to plastic to save some dollars, but using Eco Friendly material for soap packaging can make you stand out in the crowd.
Top Tips to Follow for Eco Friendly Soap Boxes
The sustainable packaging trend is here to stay forever. It has made the manufacture design innovative and sustainable solutions. The increased demand has forced brands to be more Eco Friendly with their packaging solutions. When it comes to the soap industry, it is very much competitive, and you have to be different to get noticed. It's not easy to survive in the saturated market where every other brand is doing its best to draw customers. In this article, we've put together some tips to design Eco Friendly Soap Boxes, win customer's hearts, and meet the suitability demands.
Consider The Life Cycle of The Packaging
Before making the packaging choices for soap boxes, it is essential to consider where the material is coming from and what will happen to it after disposal. A suitable solution should not offer any harm to the environment.
Here are some factors which can help you to determine the sustainability of your material:
You are using renewable sources to source, manufacture, transport, and recycle the packaging solution
It is meeting the performance and cost criteria of the sustainable market
You are optimizing the whole process of recycling the material
The material you are using is safe and healthy for the environment
Try To Use Less Material
By using an oversized box and stuffing it with unnecessary material, you are contributing to the landfill. Excessive material will only go to the bins, and customers will not appreciate it.do you know using oversized boxes will also result in increased transportation carbon footprint as they will take more space? Through the latest technologies, you can ensure that you are choosing the right size, which can enclose the product perfectly without leaving too much void. It will result in zero environmental and transportation footprints.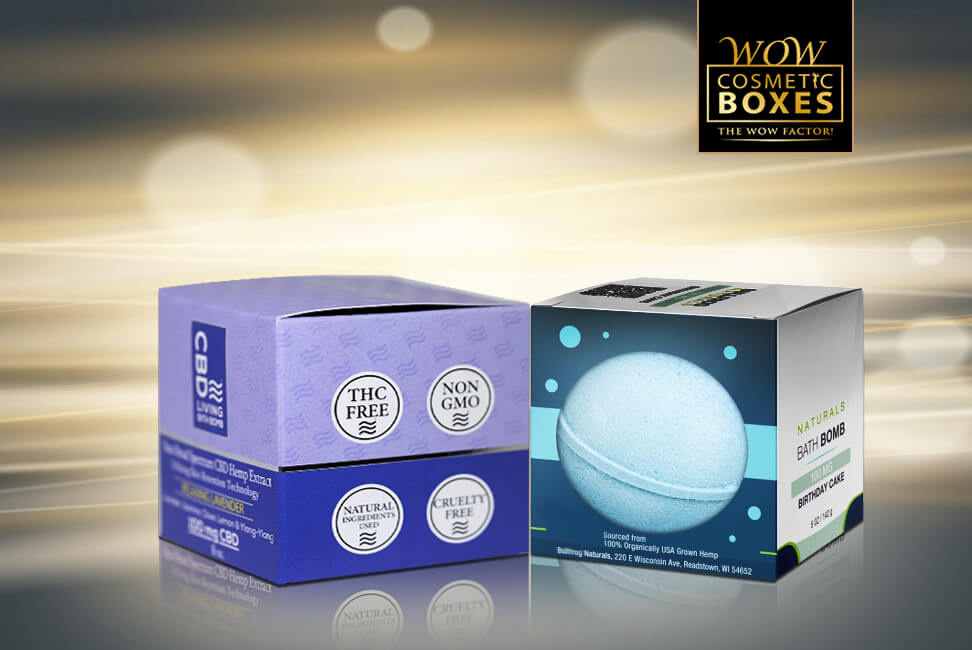 Use Innovative Material for Eco Friendly Bath Bomb Boxes
When two materials are combined to form one solution, the recyclability goes far away. It is impossible to separate the layers. So, while choosing the material for Eco Friendly Bath Bomb Boxes, ensure that it is made of only one material. Cardboard, corrugate, and paperboard are the top choice of soap brands. They are not only mono materials, but they also have great printing and customization qualities. Choose smart and innovative materials not only because of their recyclability, but they are also highly biodegradable. They don't have as big a threat as plastic.
Design For Reuse by Thinking Creatively
One of the creative ways to keep the packaging ending up in the landfill is to design it for multiple functions. Allow manufacturers/customers to repurpose and reuse the boxes. Turn sustainability into a fun way by getting creative with it in your way. Try to come with an innovative and smart solution to increase the life of the packages. It is simple to turn a customized cardboard box into a storage container. Cardboard is one of the reusable materials as it is much easier to repurpose. Storage containers are not only one way to reuse the packaging; it all depends on your creative mind.
Cut Down the Plastic Usage
Plastic is the biggest danger to the environment right now. It takes hundreds of years for a traditional plastic to decompose, and still, it doesn't break down completely. The tiny pieces of plastic can pollute the environment and greatly affects marine life. We think that's enough to say why you should reduce plastic usage. Thanks to the advancement in the industry, there are many alternatives available. From the paperboard to the cardboard to fully recyclable Kraft, there are thousands of opportunities to be green. Moreover, the new developments have made it possible to recycle plastic.
Use Biodegradable and Recyclable Solutions to Encourage Customer
Your responsibility doesn't end with choosing a fully recyclable and reusable material for soap packaging. Using an Eco Friendly material that is 100% biodegradable and compostable is not the only thing you have to do to ensure sustainability. Encourage your customer to share with them how you are putting your full efforts to save the environment. Ask them to reuse the packages and creatively and share them on their social media handles. With the rise of Eco-conscious customers, you can enhance your brand image with these tips. Customers will surely appreciate your efforts and prefer you over others.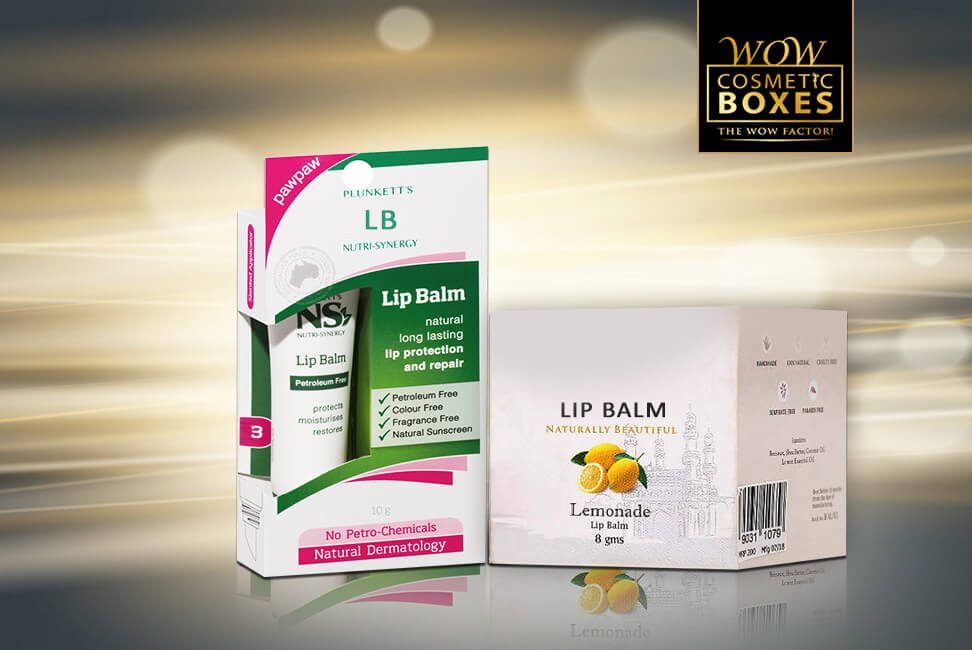 Design Eco Friendly Lip Balm Boxes to Be Lightweight
Every green trend in the packaging trend is to use lightweight boxes. Designing a lightweight package means reducing material usage, and it has become an essential part of the brand's sustainability strategy. It not only reduces the material but also results in a decreased amount of resources. Light packages have less weight which means that it requires less fuel to ship. While designing lightweight boxes, keep the functionality factor in mind. Don't choose a thin material that can't save the product. It is only one way to reduce waste; there are other alternatives present as well.
Over the years, more and more brands are choosing to be green. It is the only way to win Eco-conscious customers. So, try to be sustainable by using Eco Friendly Lip Balm Boxes and adapting the best practices. It will not only help to win customer's hearts but benefit your business in the long run.