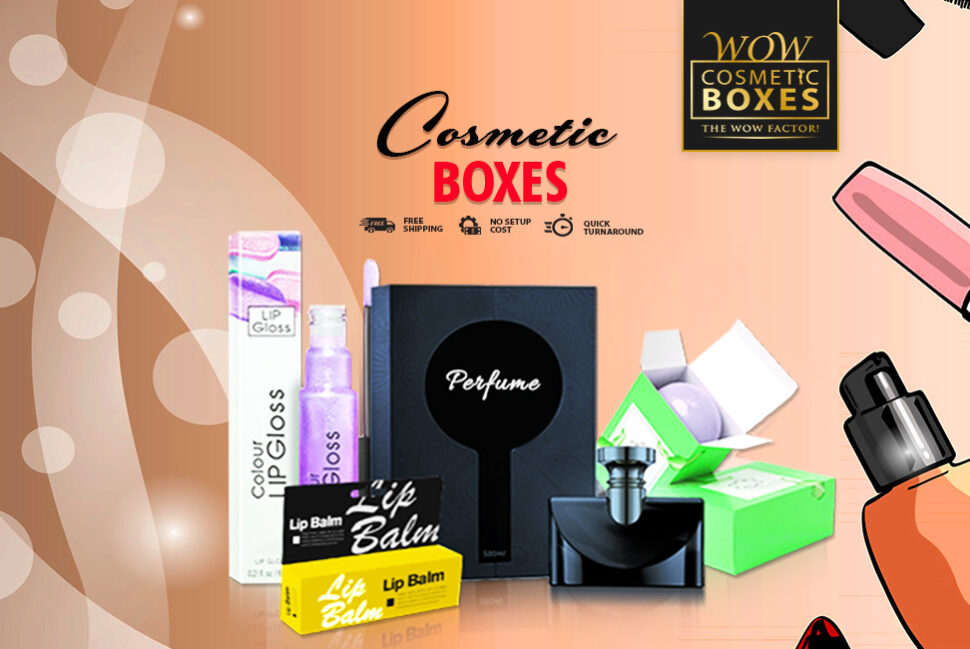 In e-commerce businesses, the packaging is the first touch-point of the customers with your brand, and it needs to be on point. The art of designing a perfect packaging solution is not as easy as it needs, especially for an e-commerce brand. When going through different types of Cosmetic Boxes available, you may feel a little confused in choosing the best solution. It is common for most businesses to lack knowledge about how to get started. We have listed all the options regarding the types of cosmetic packaging available. The guide helps you decide what is the best option for you and how to make the most out of cosmetic containers. One of the common mistakes that most businesses make is choosing the wrong type of box. The right size box is the key to providing a great experience to your loyal customers.
Corrugate Is an Ideal Option for Cosmetic Boxes
The typical brown box you are seeing for ages is an ideal option for cosmetic packaging. From protection to cost-effectiveness, corrugated containers meet all your needs. They are durable, can withstand the weight of heavy items, and provide cushioning to the inside content during transportation. When it comes to corrugated Cosmetic Boxes, there are more options available than you can imagine. Corrugated containers have a few layers of material that provide complete protection. It is a durable and lightweight material which makes corrugate an ideal option for those who ship a significant number of packages regularly.  The best thing about corrugated cartons is the protection. When exposed to shocks and sudden changes, they remain intact. Make sure your product reaches the customers in perfect condition with corrugated containers.
Regular Slotted Containers Makes the Perfect Cosmetic Boxes
If you don't have any custom needs, regular slotted containers will work perfectly for you.  Standard Cosmetic Boxes come in various sizes. These are a great, economical option. RSC has equal size flaps, which makes it easy to identify them. The top flaps meet in the center of the box. RSC is the most common solution in the cosmetic industry. It is an efficient solution for many products and industries. It is a perfect choice if all you need is to ship the box. An RSC is not the only one of its type. From the half-slotted containers to the full overlap slots, there are several variations of the regular slotted cartons.
Auto Locking Bottom Work Well For the Soap Boxes
When you are looking for a solution to effectively and quickly put together a package, auto-locking bottom containers are an ideal option. Due to the auto-locking feature, it takes less time for assembling. One drawback of using auto-locking bottom Soap Boxes is the increased material cost, but the low labor cost can overshadow it. The auto-locking bottom box is used in different industries, but it has many applications in the cosmetic packaging industry. The material common materials for ALB containers are cardboard, corrugated, and high-quality brown Kraft paper. The use of high-quality material ensures protection and result in high-quality printing. ALB containers provide a great unboxing experience with a user-friendly unboxing feature.
Paperboard Is a Cost-Effective Choice for Soap Boxes
Paperboard is the most cost-effective packaging option for small cosmetic businesses. It comes from the bending chip and pliable cardboard. Cosmetic businesses choose paperboard Soap Boxes for the shelf display. Businesses always look for versatile, flexible, and cost-efficient options for cosmetic packaging, and here paperboard comes into play. It is an ideal option for various products, including cosmetic and soap items. The best thing about paperboard is that it is compatible with all printing and customization options. There are several variations of the paperboard, including white paperboard, Kraft, SBS paperboard, and food-grade. You can select from a wide range of styles and sizes to get a solution that meets your needs perfectly. Work with a profession to get a better idea of how you can turn your imagination into reality.
Roll End Lip Balm Boxes Are Ideal For Sustainability
Roll end Lip Balm Boxes are environmental-friendly solutions due to less material consumption. One of the favorite choices of business for product packaging is the roll end containers. Unlike other corrugated boxes, a roll end tuck box is an ideal option for storage and shipping. It is easy, quick, and simple to assemble the box without the help of any machinery. The lid locks into the side panels of the box. These features provide more security to the packaged item. You can promise your customers a secure and sturdy solution with roll-end containers. These are mostly used when you are looking to pack more than one item. You can also incorporate window cut-outs and patching to the lid of roll end tuck cartons.
Roll End Tuck Top Lip Balm Boxes Ensure Complete Protection
There are many variations of the roll end containers, and one of them is the roll end tuck top cartons. This style provides complete protection to the inside content from all sides. It is not an ideal option for shipping because the top tucked flaps offer less security. You can also customize the Roll end tuck top containers to add dust flaps and cherry locks for additional security. The customization features make the RETT Lip Balm Boxes ideal for cosmetic packaging. Companies deliver the Roll end tuck top containers in a collapsed form which can assemble quickly without any glue or tape.