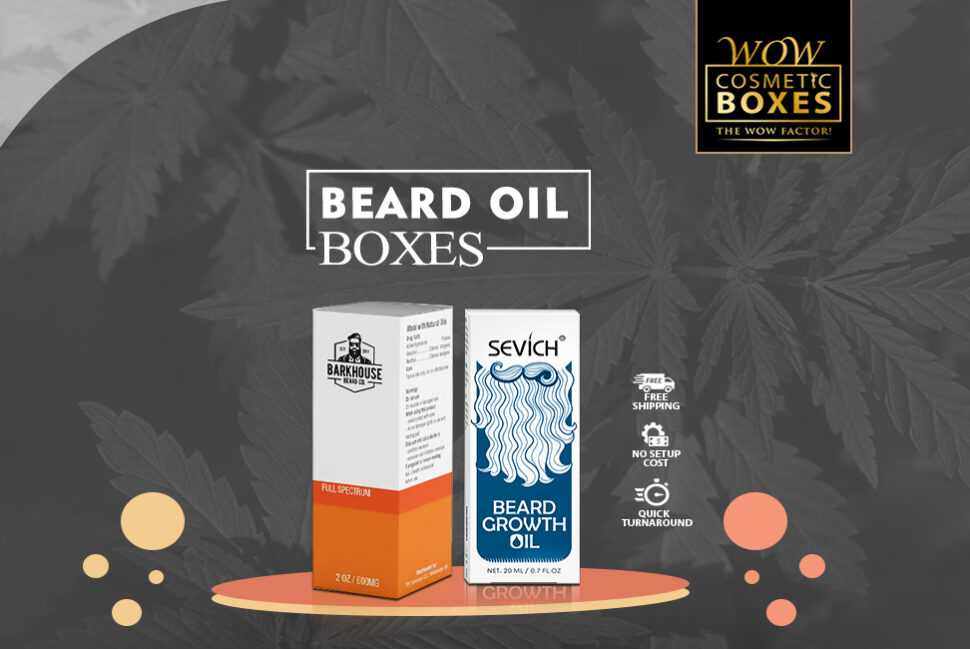 Designing a packaging solution for men's products can be challenging. The first thing which comes to mind is dark and bold. That's why we usually see shaving creams or perfumes in dark and edgy boxes. But sometimes, taking a risk or experimenting with different options can be worth it. Companies need to look out for ways that not only meet the customer's expectations but stand out. There are many elements to consider for a perfect design. The only thing you need to ensure is that it should be relevant to you and your product. Do your research and look for impactful ways to design a solution that makes your brand favorite among your customer base.
How to Design Impactful Custom Beard Oil Boxes?
Custom boxes serve a significant purpose instead of just enclosing the product. It is more than the source of transporting your product from one point to the other. So it needs to be on point. A successful design can build a memorable experience for the customers. The right element choice and an impactful design help you achieve this. The first thing you need to understand before starting the design process is your brand. Some brands go for a bold design for Beard Oil Boxes, and some prefer to be minimal. Be clear on what you need and how the final output should look.
Today, we will help you find some way to design beard oil packaging, which is not only sustainable but also impactful. Here are some valuable tips for designing a solution that wins customers.
Combine Form and Function
A well-designing solution needs to be a perfect combination of form and function. While designing, try to keep the balance of all the elements. It ensures the visual appeal, keeps the inside content safe, and makes customers happy. Choose the material which provides protection and also takes the printing well. The aesthetic appeal and safety should go hand in hand. Cosmetic brands have become more and more creative with their designs. So maintaining the form and function has become crucial than ever. You will find many options but choose the one which doesn't compromise the functionality. In short, design a solution that is appealing, secure, and sustainable.
Keep the Inside Content Safe and Secure
Beard oils usually come in glass and plastic containers. It means they need extra care and security during storage and shipping. Always choose the highest quality material for your custom boxes. Ensuring safe delivery builds a positive brand image and helps win customer's trust. How you package the product and keep it inside the box matters for security purposes. If you think a single layer is not enough to ensure complete protection, try using inserts. Fillers like bubble wrap and tissue papers can help you. You can also use cardboard inserts to keep the item in one place. A secure solution gives customers confidence and makes them feel safe.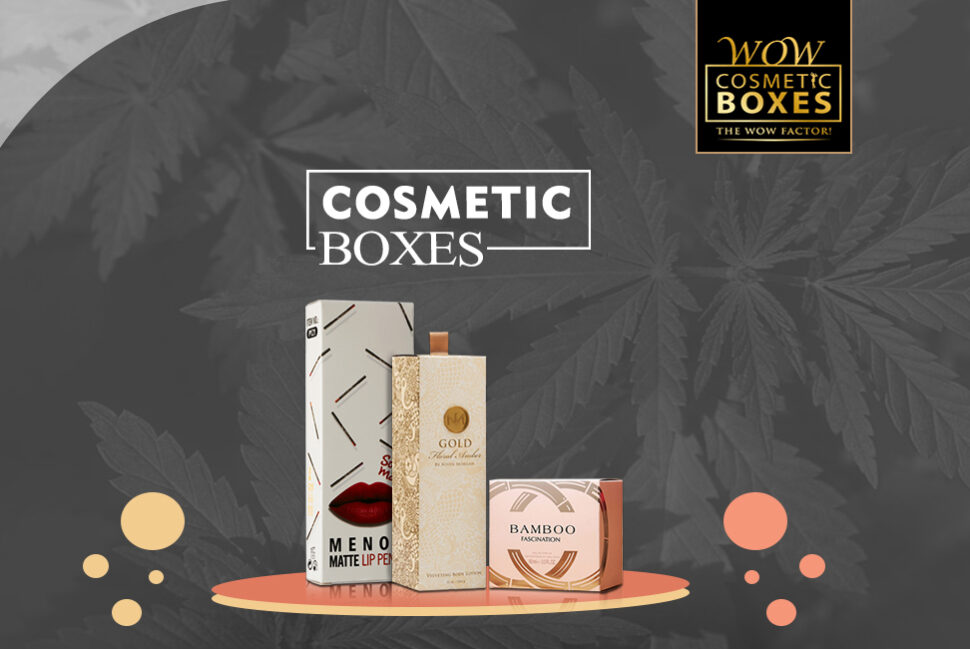 Be Honest While Designing Cosmetic Boxes
The most common complaint of the customers while trying a new product is trust. People are afraid to trust new companies. They prefer to go for a known or famous brand even if they have to pay extra. Shoppers are becoming more practical, and winning their trust is not simple. One of the best ways to build a reliable connection with customers is, to be honest, while designing custom Cosmetic Boxes. The simplest solution is to use images that look natural and an accurate representation of the inside content. We know you need a little editing to increase the appeal but don't overdo it. Honesty is the key to be successful in the cosmetic market.
Simplicity and Clarity Always Win
The solution you choose should match the product to make it stand out. You may have seen designs in the stores which are busy and have a great number of visual elements. A complex design distracts the attention and makes customers overlook you. When design the beard oil containers, your goal should be a minimal design. Think about incorporating all the design elements without overdoing anything. A perfect solution should make it easy for customers to understand the inside item and what it offers. The minimal designs are always in trend, and they are here to stay forever. Incorporate this trend in the design and boost your sales instantly.
Don't Forget the Shelf Impact
When it comes to competing in the retail market, shelf impact is the key. There is more to think than being simple and unique. A custom design plays a huge role in the display and presentation. The shelf impact is all about drawing the customer's attention and standing out from the others. One thing which you also need to understand is the retail environment. Some store owners prefer to place similar products together with match patterns. If it's the case, you must try to set your brand apart from the rest. It is better to take a look around and get an idea of what others are doing.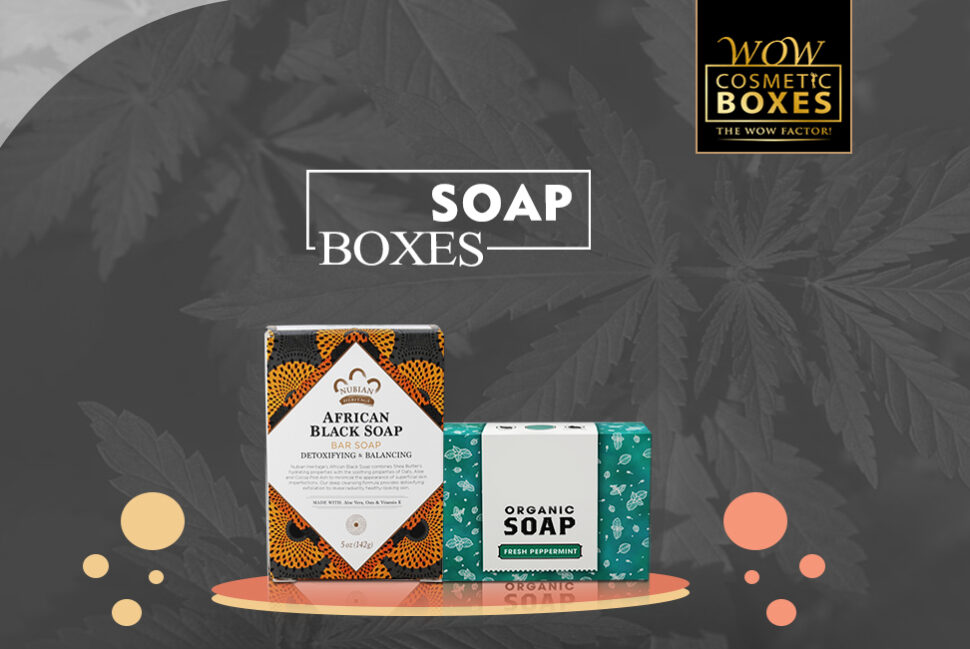 Be Versatile With Soap Boxes
When it comes to designing the best packaging solution, versatility holds great importance. Being versatile is crucial for your success, but it is not often highlighted in the design guides. Cosmetic brands launch new products in the market from time to time. But not everyone opts for a new packaging solution for each item. We are also not saying to start designing from the scratch but always choose a flexible design from the start. It should allow for adaptation and makes it easy for you to add new elements. Designing a new solution can be time taking and a costly option. With a flexible design, you can make small changes without altering everything.
Working with experts can help you design the best Soap Boxes in the town. Always choose a design that elevates your brand, makes the customer trust you, and helps standing out in the crowd. Keeping your packaging solution clear, simple, and versatile helps to enhance the customer experience.