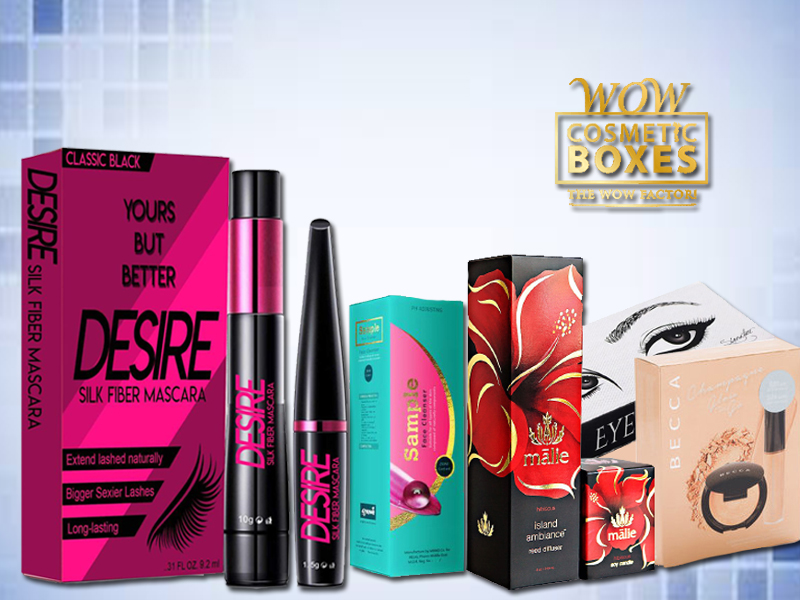 Designing cosmetic packaging is not as simple as it may sound. The first thing is you are not aiming for a simple box, it is more than that. You have to design the packaging not only for the safety of the product but it has many other jobs to do. When we talk about custom mascara boxes, women always look for something fancy and luxurious. So, it is important to keep the targeted audience in mind while designing the packaging for your makeup brand. If you are unable to make a headline after the product launch, it is time to work on your packaging.
Fancy or minimal: Which to follow?
Trends in cosmetic packaging are changing with time. Once the trend of fancy boxes is high but now many brands focus on being minimal. But it doesn't matter as long as you focus on the quality and doesn't compromise on customer's demand. Once you have the right design, you are good to go. Maintaining quality is important no matter you choose to fancy or simple. Packing mascara in low-quality boxes will give the impression of low-quality and cheap products.
When designing fancy mascara packaging, you have to choose something loud and vibrant. As compared to fancy boxes, minimal is a much better option. The biggest benefit it provides is affordability. You don't have to spend much on printing and customization. In minimal design, you can go with just a logo and product name.
Mistakes to avoid while designing the boxes
Most of the time we have done best from our side but nothing is perfect. There can be some flaws in your packaging design if you don't follow some rules. While designing custom mascara boxes wholesales, there are some serious mistakes to avoid.
Aim for designing the simple or minimal box but don't make it boring. Customers should feel excited about your product.
Don't compromise on the design because of your budget or due to a shortage of time. Remember the saying "Haste can make waste".
If you are selling different types of mascara, don't pack all types of products in the same packaging boxes. You can make changes in the color and texture of the packaging.
One mistake which you should avoid at all costs is the complicated design. Some designs are so messed up that customers didn't get the message you want to convey.
In the desire of saving a few bucks, don't compromise on the quality of the boxes. Always choose high-quality material and printing services to get the best result.
Do you have to spend much on packaging?
It doesn't matter you have opted for some affordable options or the luxurious ones as long as you manage to draw customers. Some brands can kick off the design by choosing budget-friendly options and some can't get the desired packaging even after spending thousands of dollars. So, the right packaging design doesn't depend on how much have you spent. All that matters is the choices you made. To design the boxes you have two options either to go for a DIY or to take expert help. Professional help is a costly option and it is more suitable for big names.
For startups, DIY is a much better option. You can craft beautiful boxes with already available or used things. If you are doing it yourself, always opt for something simple instead of luxurious options. Once you have established your mascara brand in the market, it is good to take professional help. Many packaging companies offer their services at affordable rates and also allow you to place an order at wholesale. When working with experts, always make your requirements clear and don't hesitate to ask for the changes.
Why it is better to take the Eco-friendly approach?
We have discussed the issue many times before but we can't ignore it this time especially in the cosmetic packaging. Customers are becoming aware of the harmful effects of the non-recyclable material and always demand Eco-friendly packaging. Brands can't take it as an option anymore; the only choice is to go for it. People will not consider your brand if you are still using that old and non-recyclable cardboard boxes. One way to stand out on the shelves is to opt for more and more Eco-friendly options. It is a smart way to attract customers and to draw more sales.
When it comes to choosing the Eco-friendly material for mascara packaging boxes, there are a lot of options available. You can choose cardboard, corrugated or Kraft. It depends on you and your product demands. More and more brands are switching to Kraft from cardboard. White Kraft is getting immense popularity in the cosmetic market. First, it is highly affordable and secondly, it is a 100% recyclable option. Moreover, you can reuse the material several times for new production. Customers should encourage customers to reuse the boxes many times before throwing the packaging into recycling bins.
Above are some important things to know about mascara packaging if you are in the starting phase of designing your boxes. No one knows your product better than you not even the one who is designing the packaging. Tell your requirements clearly and be straightforward about what you have in your mind regarding custom cosmetic boxes. Make the design process easy for you and your designer.